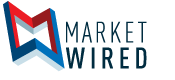 Constellation Software Inc. Announces Conference Call to Discuss Fourth Quarter Results
/EINPresswire.com/ -- TORONTO, ONTARIO--(Marketwired - Feb 1, 2017) - Constellation Software Inc. (TSX:CSU) announced today it will host its fourth quarter conference call and live audio webcast on February 16, 2017 at 9:00 a.m. ET.
The Company's quarterly results will be disseminated via press release, and made available on the Company's website (www.csisoftware.com) and SEDAR, after the Toronto Stock Exchange closes on Wednesday, February 15, 2017. Mark Leonard, President, and Jamal Baksh, Chief Financial Officer, will be available during the February 16 conference call to answer questions regarding the Company's results.
To access the call, please dial 416-340-2218 or 866-223-7781. The webcast will be accessible at www.csisoftware.com.
A replay of the conference call will be available as of 12:30 p.m. ET the same day until 11:59 p.m. ET on March 2, 2017. To access the replay, please dial 905-694-9451 or 800-408-3053 followed by the passcode 8816026.
About Constellation Software Inc.
Constellation Software acquires, manages and builds vertical market software businesses.

EIN Presswire does not exercise editorial control over third-party content provided, uploaded, published, or distributed by users of EIN Presswire. We are a distributor, not a publisher, of 3rd party content. Such content may contain the views, opinions, statements, offers, and other material of the respective users, suppliers, participants, or authors.