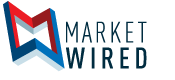 Condor arranges Financing and Royalty Sale with Sandstorm Gold Ltd.
Net Proceeds of $1 million
/EINPresswire.com/ -- VANCOUVER, BRITISH COLUMBIA--(Marketwired - Jan 30, 2017) - Condor Resources Inc. - ("Condor" or the "Company") (TSX VENTURE:CN) is pleased to announce that it has arranged a $500,000 private placement financing with Sandstorm Gold Ltd. ("Sandstorm"). Condor is also pleased to announce it has reached agreement with Sandstorm to grant royalties on six projects, sell a partial interest in two of their existing royalty streams, and assign royalty buy-back rights on two of their projects to Sandstorm (the "Royalty Sale") in consideration of the payment of $500,000. Closing is subject to regulatory approval, and is anticipated to occur within five business days.
The private placement will consist of 6,666,667 units at $0.075, with each unit consisting of one common share and one warrant. Each warrant will be exercisable at $0.15 into one common share for a period of five years. No commissions or finder's fees are payable on the private placement. On closing Sandstorm will own approximately 6.8% of Condor's issued capital.
The package of assets in the Royalty Sale includes the grant of a 0.5% NSR on Condor's Pucamayo, San Martin, Quriurqu, Humaya, Quilisane, and Huiñac Punta projects, the sale of 50% of Condor's production royalties on the Chavin and Lucero projects, and the assignment of the royalty buyback rights on the Ocros concessions, and the Pucamayo 14 concession (in both cases, a 1% NSR).
Proceeds from the private placement and the Royalty Sale will be used for exploration and general corporate purposes.
Condor President Lyle Davis noted: "We are delighted to have Sandstorm as a significant shareholder, and appreciate their vote of confidence in our portfolio of projects in Peru. We believe the financing and royalty sale allows us to advance our projects, strengthen our balance sheet, and minimize shareholder and project dilution".
About Sandstorm Gold Ltd.
Sandstorm Gold Ltd. is a gold streaming and royalty company. Stream and royalty finance involves Sandstorm making an upfront payment to a mining partner that is in need of capital to build their mine, explore their property, refinance their obligations, complete an acquisition or for various other reasons. In exchange for that upfront payment, Sandstorm receives the right to purchase a percentage of the gold produced from the mine (in the case of a stream) or a portion of the revenue generated from the mine (in the case of a royalty). Sandstorm is focused on financing high-quality projects with excellent exploration potential, run by strong management teams.
About Condor Resources Inc.
Condor is an explorer and project generator focused exclusively on Peru, and our objective is the discovery of a major new precious metals or base metals deposit. Project acquisition and development is managed by our Lima based exploration team.
ON BEHALF OF THE BOARD
Lyle Davis, President & Chief Executive Officer
Cautionary Statement Regarding Forward-Looking Information: All statements, trend analysis and other information contained in this press release relative to markets about anticipated future events or results constitute forward-looking statements. Forward-looking statements are often, but not always, identified by the use of words such as "seek", "anticipate", "believe", "plan", "estimate", "expect" and "intend" and statements that an event or result "may", "will", "should", "could" or "might" occur or be achieved and other similar expressions. Forward-looking statements are subject to business and economic risks and uncertainties and other factors that could cause actual results of operations to differ materially from those contained in the forward-looking statements. Forward-looking statements are based on estimates and opinions of management at the date the statements are made. The Company does not undertake any obligation to update forward-looking statements even if circumstances or management's estimates or opinions should change. Investors should not place undue reliance on forward-looking statements.
Neither the TSX Venture Exchange nor its Regulation Services Provider (as that term is defined in the policies of the TSX Venture Exchange) accepts responsibility for the adequacy or accuracy of this news release.