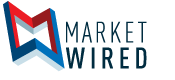 Las Vegas Commercial Real Estate Industrial Market Sees Expansion and Growth in 2016
/EINPresswire.com/ -- LAS VEGAS, NV--(Marketwired - Jan 30, 2017) - The Cushman & Wakefield Commerce fourth quarter, 2016 Marketbeat reports were released today. They detail the industrial, office and retail markets as well as the general state of the economy and commercial real estate in Southern Nevada. The reports highlight an improved industrial market throughout 2016 and a positive outlook for the region in 2017.
"The industrial real estate market continues to be a strength to the Southern Nevada market," said Michael Dunn, market leader for the Las Vegas office of Cushman & Wakefield Commerce. "We saw an uptick in the retail market, and the office market continues a steady recovery from the recession, but one of strongest take aways is regarding the industrial market. The national economy has strengthened and that is driving more national companies to move to Las Vegas. An example of this is in the eCommerce space with brands such as Amazon expanding in the market. This is having a positive impact on the industrial market, in particular."
In addition to a positive outlook, the current industrial vacancy rate is at 5.4 percent and the market seeing even more downward pressure on vacancy as national companies expand into Las Vegas. The most recent entries include Moen, American Bottling and others. Dunn continued, "In our view, eCommerce will remain robust, which will ensure that big box development will remain steady in the market."
Las Vegas Industrial Snapshot
Industrial vacancy rate remains low, at 5.4 percent, resulting in over three million square feet of space under construction. The low vacancy rates are causing lease rental rates to increase throughout 2016, topping at $0.60 per month per square foot.
Las Vegas Office Snapshot
New owner/user construction is on the horizon as the Las Vegas office market continues its steady recovery from the recession. Year-over-year vacancy is down from 18.1 percent to 15.6 percent.
Las Vegas Retail Snapshot
Retail sales growth in fourth quarter 2016 was 4 percent, compared to two percent at the end of 2015. Consumer confidence is up, but several retailers have announced closure of brick-and-mortar locations. Furthermore, eCommerce is continuing to have a large impact of certain segments of the retail sector, particular large department stores.
To access the full Marketbeat reports, please visit: http://www.comre.com/research
Social Media Links:
Twitter: http://twitter.com/comre_
Facebook: https://www.facebook.com/COMRE1
Blog: http://blog.comre.com/
LinkedIn: http://www.linkedin.com/company/commerce-real-estate-solutions?trk=tabs_biz_home
About Cushman & Wakefield Commerce
Cushman & Wakefield Commerce operates the Cushman & Wakefield business in Idaho, Nevada, Utah and Washington. As part of the Cushman & Wakefield global platform, the firm offers innovative commercial real estate solutions to occupier and investor clients, offering transaction services, capital markets services, occupier and investor services, and real estate advisory. With nearly 300 employees, 9 million sq. ft. of property management and transaction value of more than $2.8 billion, the firm is a leading commercial real estate resource in the Intermountain West region and Pacific Northwest. Learn more at www.comre.com.
About Cushman & Wakefield
Cushman & Wakefield is a leading global real estate services firm that helps clients transform the way people work, shop, and live. The firm's 43,000 employees in more than 60 countries provide deep local and global insights that create significant value for occupiers and investors around the world. Cushman & Wakefield is among the largest commercial real estate services firms with revenue of $5 billion across core services of agency leasing, asset services, capital markets, facility services (C&W Services), global occupier services, investment & asset management (DTZ Investors), project & development services, tenant representation, and valuation & advisory. To learn more, visit www.cushmanwakefield.com or follow @CushWake on Twitter.