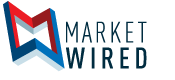 Tangelo Games Satisfies Conditions to Waiver and Amendment to Credit Agreement
/EINPresswire.com/ -- TORONTO, ONTARIO--(Marketwired - Jan 26, 2017) - Tangelo Games Corp. ("Tangelo" or the "Company") (TSX VENTURE:GEL), a leading developer and operator of social casino games, announces that the Company has satisfied the outstanding conditions of the waiver and amendment agreement (the "Amendment") with its lenders to amend certain terms of its outstanding credit agreement (see press release dated January 10, 2017). Tangelo previously completed a secured debt financing pursuant to an amended and restated credit agreement dated November 16, 2015, which amended the terms of a prior credit agreement dated January 30, 2015, as amended among the Company, as borrower, the subsidiaries of Tangelo, as credit parties, a syndicate of lenders (the "Lenders"), and the Lenders' administrative agent, Third Eye Capital Corporation.
The Company paid the Lenders a fee of US$200,000 and received TSX Venture Exchange approval to amend the exercise price for 35,000,000 non-transferrable warrants issued by the Company to the Lenders to a new exercise price of $0.06 in connection with the Amendment.
About Tangelo Games
Tangelo Games Corp., the parent company of Diwip and Akamon, formerly known as Imperus Technologies Corp., is a developer of social and mobile gaming for PC, Mac, iOS and Android platforms. Diwip and Akamon design, develop and distribute their top ranked social casino-themed games within online social networks (such as Facebook) and mobile platforms (such as Android and iPhone). All of the Diwip and Akamon games are free to play and generate revenue primarily through the in-game sale of virtual coins.
Caution Regarding Forward-Looking Information:
Certain statements in this press release may constitute "forward-looking information" which involves known and unknown risks, uncertainties and other factors which may cause the actual results, performance or achievements of the Company to be materially different from any future results, performance or achievements expressed or implied by such forward-looking information. When used in this press release, such forward-looking information may use such words as "may", "will", "expect", "believe", "plan" and other similar terminology. Forward-looking information includes, but is not limited to, statements regarding the Amendment, the repricing of the Warrants and the business of the Company. Forward-looking information is provided for the purpose of presenting information about management's current expectations relating to the future events and the operating performance of the Company, and readers are cautioned that such information may not be appropriate for other purposes. The forward-looking statements involve a number of risks and uncertainties. These risks and uncertainties include, but are not limited to, regulatory requirements, general economic, market or business conditions and future developments in the sectors of the economy in which the business of Tangelo operates. The foregoing list of factors is not exhaustive. Please see the Company's short form prospectus dated March 27, 2015, the Company's Annual Information Form dated November 11, 2015 and other documents available on www.sedar.com, for a more detailed description of the risk factors. The Company undertakes no obligation to update publicly or revise any forward-looking information, whether a result of new information, future results or otherwise, except as required by law.
NEITHER TSX VENTURE EXCHANGE NOR ITS REGULATION SERVICES PROVIDER (AS THAT TERM IS DEFINED IN THE POLICIES OF THE TSX VENTURE EXCHANGE) ACCEPTS RESPONSIBILITY FOR THE ADEQUACY OR ACCURACY OF THIS RELEASE.

EIN Presswire does not exercise editorial control over third-party content provided, uploaded, published, or distributed by users of EIN Presswire. We are a distributor, not a publisher, of 3rd party content. Such content may contain the views, opinions, statements, offers, and other material of the respective users, suppliers, participants, or authors.