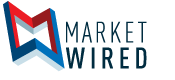 Chicago Bankruptcy Lawyer Richard Fonfrias Leads Chicago Debt Elimination Meetup Group
Chicago bankruptcy lawyer and financial rescue expert Richard Fonfrias in now on the social networking site Meetup leading a structured educational group to help people in financial trouble become debt free
Rich Fonfrias, of Fonfrias Law Group, LLC.
Click here for high-resolution version
/EINPresswire.com/ -- CHICAGO, IL--(Marketwired - January 26, 2017) - Chicago bankruptcy lawyer and financial rescue specialist Richard G. Fonfrias, J.D. of the Fonfrias Law Group, LLC (www.chicagomoneylawyer.com) has organized a Chicago financial help group on the popular online social network Meetup. The Chicago Debt Elimination Meetup Group is a structured educational group that covers options to help people in financial distress learn how to become debt free. Fonfrias started the group last October. At the group's next meeting, slated for Saturday, Feb 25, 2017, in Chicago, Fonfrias will host a discussion on the 12 Myths and Misconceptions about Bankruptcy, and other relevant financial topics like avoiding foreclosure, debt consolidation, erasing credit card debt, improving your credit score, tax liens, money management, and more.
The world's largest network of community groups and self-organized clubs, Meetup is an online social networking portal which facilitates meetings in thousands of different locations around the globe. Founded in 2002, Meetup enables members to seek out and join groups with a common interest, such as career, books, hobbies, politics, etc. It allows people to self-organize and create an impact in their communities through activism, volunteerism, and social interaction, as they explore, teach, learn, and have fun. There are Meetup groups in over 4,000 cities and 100 countries around the world. Meetup currently has over 4.6 million monthly visitors, 3.9 million registered users, 37,000 local groups, and 3,500 topics and interests. Joining a Meetup group and going to Meetup events is free.
Rich Fonfrias has helped thousands of people in financial distress through his busy Chicago law practice. Drawing from his extensive experience as a bankruptcy lawyer, Fonfrias also finds the time to educate and inform the public. In addition to leading the Chicago Debt Elimination Meetup, over the years Fonfrias has offered free financial help seminars and appeared on radio talk shows answering questions about bankruptcy and debt management. He also provides a wealth of useful information through informative articles added regularly to his website, and helpful tips in his book Rich's Common Sense Guide to Erasing Debt & Building Wealth in Tough Times. Fonfrias can be reached directly at 312-969-0730 or via email: rich@chicagomoneylawyer.com, for more information about the Chicago Debt Elimination Meetup Group.
About Fonfrias Law Group: Illinois bankruptcy lawyer Richard Fonfrias and his experienced Chicago legal team offer a broad range of financial and legal services including bankruptcy help, tax defense, debt consolidation, foreclosure defense, bad credit repair, debt management, loan, and mortgage refinancing advice. Ready to assist individuals and businesses in serious financial trouble and consumers with unmanageable debt, Richard Fonfrias invites your questions about Illinois bankruptcy, debt settlement, foreclosure, credit card debt, loans, tax liens or other financial concerns. For more information call 312-969-0730 or inquire online at http://www.chicagomoneylawyer.com
Image Available: http://www.marketwire.com/library/MwGo/2017/1/26/11G128569/Images/image-5694862f3523a9ffac745c218588015e.jpg