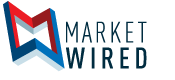 Inn-timate Wedding Show Returns to Sherwood Inn, Muskoka
Due to the success of last year's Inn-timate Wedding Show, Sherwood Inn will once again host the popular exclusively Muskoka Inn-timate wedding show event at the luxury Muskoka ClubLink resort on Lake Joseph this spring
/EINPresswire.com/ -- MUSKOKA, ON--(Marketwired - January 26, 2017) - Sherwood Inn on Lake Joseph (www.sherwoodinn.ca), one of Ontario's most romantic inns, is pleased to announce that they are once again hosting a Spring Wedding Show at their Muskoka resort. The second Annual Inn-timate Wedding Show at Sherwood Inn takes place on Saturday, April 22, 2017; from 11:00 am to 3:00 pm. Admission is by donation only with proceeds going to the Muskoka Conservancy in honour of Earth Day. For those attending the Inn-timate Wedding Show from out of town, Sherwood Inn is offering accommodation specials at attractive rates for the weekend including a Room-Only Package and a Bed & Breakfast Package. The first 25 overnight stays on our Wedding Show Package will receive a swag bag of Muskoka treats valued at $250.
According to ClubLink Conference Services Manager and Wedding Specialist Christina Van Kempen, the last Inn-timate Wedding Show at Sherwood Inn was such a success that they are bringing it back as an annual event. "We couldn't have been more pleased with how well our 2016 Inn-timate Wedding Show was received. Admission was by donation with proceeds going to the Port Carling Nursing Station. We were thrilled to be in a position to present a $400 cheque at their opening ceremonies. Couples and their friends/family from across Ontario came out to view everything that Muskoka has to offer as a destination wedding location. Clearly, there is much interest in Muskoka resort weddings, judging by last year's turn-out. That is why for 2017 we are expanding the show to also include the participation of three of our other ClubLink Muskoka wedding venues. In addition to Sherwood Inn, we will also be showcasing the beautiful wedding facilities at Rocky Crest Golf Resort, Grandview Golf Club, and Water's Edge at The Lake Joseph Club. Couples will receive information on each venue, and have the opportunity to join scheduled tours at each property. It's a terrific way for brides to see everything that our ClubLink Muskoka properties have to offer, including turnkey wedding services, attractive wedding packages, elegant wedding facilities, fine food, incredibly scenic Muskoka locations as well as chat with partners we trust," says Van Kempen.
Our Inn-timate Wedding Show at Sherwood Inn is a must for any couple planning an authentic Muskoka wedding. A full day of fun and information, the show features local wedding experts, Muskoka-inspired ideas, top wedding tips, culinary samples, and giveaways; everything that couples need to know for the ultimate Muskoka wedding. ClubLink Muskoka catering staff, as well as many trusted Muskoka wedding service provider partners, including creative and innovative florists, photographers, planners, and more, will be on hand to answer all questions and offer their expertise. Show attendees can sample sumptuous tastings, take part in top wedding tip sessions, and have a chance to win one of many prizes to be drawn throughout the day. The feature door prize is a foursome of golf at The Lake Joseph Club. The Grand prize is an overnight stay at Sherwood Inn including dinner and breakfast for two. For more information about the 2017 Inn-timate Wedding Show at Sherwood Inn, visit (http://sherwoodinn.ca/en/annual-inn-timate-wedding-show.php).
About Sherwood Inn: Specializing in inn-timate resort weddings and romantic couples getaways, Sherwood Inn is an authentically Muskoka inn renowned for its charm, breathtaking scenery, tasteful accommodations, and excellent cuisine. Located on Lake Joseph in the heart of Muskoka, Sherwood Inn is one of Ontario's most romantic inns. This full-service Lakefront resort exudes classic Muskoka charm, boasting upscale amenities, extensive facilities, top-notch dining, onsite health spa, and unparalleled service. Sherwood Inn is the ideal choice for romantic couple's getaways, Ontario spa escapes, Muskoka golf vacations, corporate functions and group events, and romantic Muskoka resort weddings. For more information about Sherwood Inn, and to book your next memory filled group event or authentic Muskoka wedding, visit http://www.sherwoodinn.ca or call 866-844-2228.

EIN Presswire does not exercise editorial control over third-party content provided, uploaded, published, or distributed by users of EIN Presswire. We are a distributor, not a publisher, of 3rd party content. Such content may contain the views, opinions, statements, offers, and other material of the respective users, suppliers, participants, or authors.