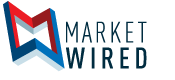 Media Advisory: Correctional Service of Canada invites media to tour Fraser Valley Institution, mother-child program
/EINPresswire.com/ -- ABBOTSFORD, BRITISH COLUMBIA--(Marketwired - Jan 24, 2017) - The Correctional Service of Canada (CSC) is inviting the media to tour a vacated mother-child program area in the minimum security annex at Fraser Valley Institution.
Two tours will be offered at:
• 11:15 a.m. and
• 1:45 p.m.
The tours require 30 minutes to complete.
Thursday, January 26, 2017
Please arrive by 11:05 a.m. for the morning tour
Please arrive by 1:35 p.m. for the afternoon tour
Fraser Valley Institution
33344 King Road
Abbotsford, British Columbia
Parking is available in the visitor parking of the Annex.
All media will be required to provide government issued identification.
Access to Fraser Valley Institution is strictly under escort only.
Advance registration is required. Please confirm your attendance by 9 a.m. Wednesday, January 25, 2017 to jean-paul.lorieau@csc-scc.gc.ca.
Be sure to specify which tour you wish to attend.

EIN Presswire does not exercise editorial control over third-party content provided, uploaded, published, or distributed by users of EIN Presswire. We are a distributor, not a publisher, of 3rd party content. Such content may contain the views, opinions, statements, offers, and other material of the respective users, suppliers, participants, or authors.