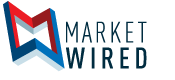 The Federalist Society to Host Missouri Capitol Forum Featuring Gov. Greitens
/EINPresswire.com/ -- JEFFERSON CITY, MO--(Marketwired - January 20, 2017) - The Missouri Chapters of The Federalist Society are pleased to announce they will be hosting the inaugural Missouri Capitol Forum at 8:30 a.m., Monday, January 23, at the Missouri State Capitol in Jefferson City, Missouri. The event will feature opening remarks by newly elected Governor Eric Greitens, a presentation from Wisconsin Club for Growth's Eric O'Keefe, and a panel discussion introduced by Attorney General Josh Hawley, which features a distinguished group of lawyers from throughout the state.
"We are excited and privileged to have the Governor as our guest at our first statewide Federalist Society event," said Eddie Greim, who serves as Chair of the Kansas City Chapter. "We also look forward to being joined by Attorney General Hawley, Secretary of State Jay Ashcroft, Treasurer Eric Schmitt, and multiple other elected officials, as well as a group of presenters who are at the forefront of many of the legal issues Missouri will face in the coming years."
The Missouri Capitol Forum is complimentary for attendees. The event agenda includes:
8:30 to 9:30 a.m. - Continental breakfast and registration in the Capitol Rotunda
9:30 a.m. - Opening remarks by Governor Greitens
10:00 a.m. - Eric O'Keefe discusses "speech police" in Wisconsin
10:30 a.m. - Tort reform discussion panel with an introduction from Attorney General Josh Hawley (CLE Credit)
Panelists: Mark Behrens (Shook, Hardy & Bacon L.L.P.); Rep. Kevin Corlew (Missouri House of Reps.); Molly Jones (Assistant General Counsel, Monsanto); and Michael Williams (plaintiffs' attorney and MATA board member).
Noon - Lunch in the Capitol Rotunda
1:30 p.m. - Missouri Supreme Court Judge Zel Fischer will give tours of the Supreme Court
About the Federalist Society
Founded in 1982, the Federalist Society for Law and Public Policy Studies is a non-partisan organization of 35,000 conservative and libertarian lawyers, law students, scholars, and other individuals, who are interested in the condition of the current legal order. We believe that the state exists to preserve freedom, that the separation of governmental powers is central to our Constitution, and that it is emphatically the province and duty of the judiciary to say what the law is, not what it should be.
The Lawyers Division has active chapters in sixty cities, including Washington, D.C., New York, Boston, Chicago, Los Angeles, Kansas City, St. Louis, Milwaukee, San Francisco, Denver, Atlanta, Houston, Pittsburgh, Seattle, and Indianapolis. Activities include the annual National Lawyers Convention, a Speakers Bureau for organizing lectures and debates, and 15 Practice Groups.
Contact
Eddie Greim
816.256.3181