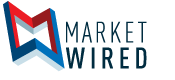 FT Portfolios Canada Co. Announces Cash Distribution for Its Exchange Traded Funds
/EINPresswire.com/ -- TORONTO, ONTARIO--(Marketwired - Jan 20, 2017) -
(TSX:FDY)(TSX:FDY.A)(TSX:FUD)(TSX:FUD.A)(TSX:FDE)(TSX:FDE.A)(TSX:FSL)(TSX:FSL.A)(TSX:EUR)(TSX:EUR.A)(TSX:FSD)(TSX:FSD.A)(TSX:ETP)(TSX:ETP.A)(TSX:FTB)
FT Portfolios Canada Co. ("First Trust") is pleased to announce cash distribution for its Exchange Traded Funds (the "ETFS") listed on the Toronto Stock Exchange for the period ending January 31, 2017.
The cash distributions are payable on February 7, 2017 to Unitholders of record on January 31, 2017 with an ex-dividend date of January 27, 2017. Details for the per unit distribution amounts are shown below:
Fund Name
Fund Ticker
Cash Distribution Amount
First Trust AlphaDEX™ Canadian Dividend ETF
FDY
$0.0494
FDY.A
$0.0311
First Trust AlphaDEX™ U.S. Dividend ETF (CAD-Hedged)
FUD
$0.0484
FUD.A
$0.0252
First Trust AlphaDEX™ Emerging Market Dividend ETF (CAD-Hedged)
FDE
$0.0262
FDE.A
$0.0115
First Trust Senior Loan ETF (CAD-Hedged)
FSL
$0.0667
FSL.A
$0.0575
First Trust AlphaDEX™ European Dividend Index ETF (CAD-Hedged)
EUR
$0.0420
EUR.A
$0.0215
First Trust Short Duration High Yield Bond ETF (CAD-Hedged)
FSD
$0.0840
FSD.A
$0.0664
First Trust Global Risk Managed Income Index ETF
ETP
$0.0660
ETP.A
$0.0570
First Trust Tactical Bond Index ETF
FTB
$0.0666

EIN Presswire does not exercise editorial control over third-party content provided, uploaded, published, or distributed by users of EIN Presswire. We are a distributor, not a publisher, of 3rd party content. Such content may contain the views, opinions, statements, offers, and other material of the respective users, suppliers, participants, or authors.