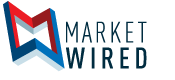 Social Insurance: Opportunities and Challenges Facing the New Leadership and the American People
/EINPresswire.com/ -- WASHINGTON, DC--(Marketwired - January 19, 2017) -
What: A conference hosted by the nonpartisan National Academy of Social Insurance for policy analysts, researchers, business and labor leaders, practitioners, Congressional staff and federal employees, and advocates to discuss the economic security challenges facing the American people and opportunities to address these through social insurance and related programs.
When: Wednesday and Thursday, January 25-26, 2017
Where: Opening Reception: Kaiser Permanente Center for Total Health
(700 Second Street, NE, Wash., DC)
Main Sessions: National Press Club Ballroom (529 14th Street, NW, Wash., DC, 13th Floor)
Sessions include:
Repeal and Replace? Health Insurance beyond the ACA;
Better Leveraging Medicaid to Foster a Culture of Health;
Improving Quality and Cost Control in Medicare: Medicare for All, Premium Support, Prescription Drug Reform;
Reforming Social Security in an Era of Inequality: Insurance vs. Private Accounts; and
Caregiving and Social Insurance: Paid Family Leave and Long-Term Services and Supports.
View a full agenda at www.nasi.org -> events or click here.
Speakers include:
Peter Georgescu, Author and Chairman Emeritus, Young and Rubicam
Ai-jen Poo, National Domestic Workers Alliance (NDWA) and Caring Across Generations
Joseph Antos, American Enterprise Institute
Avik Roy, The Foundation for Research on Equal Opportunity
Joy A. Lewis, Kaiser Permanente Institute for Health Policy
Paul Van de Water, Center on Budget and Policy Priorities
Ngina Chiteji, New York University
James Roosevelt, Jr. Tufts Health Plan
View a full list of speakers at www.nasi.org -> events or click here.
Registration and luncheon at #NASI2017 are free of charge for members of the media.
Contact Jill Braunstein at (202) 243-7009 or by email at jbraunstein@nasi.org for more information.
The National Academy of Social Insurance is a nonprofit, nonpartisan organization made up of the nation's leading experts on social insurance. Its mission is to advance solutions to challenges facing the nation by increasing public understanding of how social insurance contributes to economic security.
1200 New Hampshire Avenue NW
Suite 830
Washington, DC
20036-1904
Phone: (202) 452-8097
e-mail: nasi@nasi.org
web: www.nasi.org
Twitter: @socialinsurance