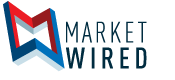 The Alliance for Regenerative Medicine Launches Standards Coordinating Body to Advance Development and Establishment of Industry-Wide Standards
Builds upon call for standards development in 21st Century Cures Act
/EINPresswire.com/ -- WASHINGTON, DC--(Marketwired - Jan 19, 2017) -   The Alliance for Regenerative Medicine (ARM) today announced the formal launch of the international Standards Coordinating Body for regenerative medicines (SCB), a public-private partnership for coordinating, prioritizing and supporting standards that advances process, measurement and analytical techniques to support the global availability of products across the gene and gene-modified cell therapy, cell therapy, cell-based drug discovery, tissue engineering and biomaterials sectors.
"Development of industry-wide standards has been a key priority of ARM's since our inception," said Morrie Ruffin, Managing Director of ARM. "Establishment of the SCB is a major milestone toward that effort."
The SCB brings together product developers, tools and service providers, professional societies, government entities and academic centers for the purpose of supporting standards development through coordination, prioritization, resource compilation, inter-laboratory data generation, joint-participation in consensus Standards Development Organization (SDO) and other standards setting organization activities, and education and implementation of standards.
"The SCB's long-term mission is to efficiently and effectively support sector standards development to accelerate product development and scalability, and streamline regulatory submission review and approval," said Dr. Robert A. Preti, Chairman of ARM; President of PCT, a Caladrius Company; and CTO & SVP of Manufacturing & Technical Operations at Caladrius Biosciences.
The SCB builds upon Section 3036 of the 21st Century Cures Act, which calls for the coordination and prioritization of standards creation to support the development, evaluation and review of regenerative medicine and regenerative advance therapies.
"Standards development and technological advancements, including pre-standards activities, will support a more uniform product development and regulatory environment," added Michael Mendicino, Ph.D., Owner of Hybrid Concepts International, LLC and SCB board member. "This will also assist in future international harmonization efforts."
In support of these efforts, the SCB aims to build a coalition that will include partnerships with federal agencies, international standards and other organizations, industry and other public and private sector entities.
On September 19, 2016, the SCB announced its first public-private partnership via a Memorandum of Understanding with the National Institute of Standards and Technology's (NIST) Material Measurement Laboratory (MML).
Through this partnership, NIST also holds an advisory position on the SCB Board of Directors. Other SCB launch Board members include representatives from: Akron Biotech, Axiogenesis, Biogen, Cellular Dynamic International, GE Healthcare, GSK, Editas, MaxCyte, AxoGen, Histogenics and Brammer Bio; academic institutions such as Northwestern University, AABB, the Cell Therapy Manufacturing Consortium and Wyss Zurich; and other stakeholders including ARM, ASGCT and ISCT.
"We are delighted to be a founding member of this extremely important effort," said Elena Kfoury, General Manager (U.S.) for Axiogenesis. "The regenerative medicine and regenerative advanced therapies sector is rapidly maturing and the development of standards serves as a significant step forward in ensuring timely clinical development, commercial availability and ensuing market adoption of these novel treatments."
The SCB, established as a 501c3 organization, was originated by the Alliance for Regenerative Medicine's Science and Technology Committee.
About The Alliance for Regenerative Medicine
The Alliance for Regenerative Medicine (ARM) is an international multi-stakeholder advocacy organization that promotes legislative, regulatory and reimbursement initiatives necessary to facilitate access to life-giving advances in regenerative medicine worldwide. ARM also works to increase public understanding of the field and its potential to transform human healthcare, providing business development and investor outreach services to support the growth of its member companies and research organizations. Prior to the formation of ARM in 2009, there was no advocacy organization operating in Washington, D.C. to specifically represent the interests of the companies, research institutions, investors and patient groups that comprise the entire regenerative medicine community. Today, ARM has more than 250 members and is the leading global advocacy organization in this field. To learn more about ARM or to become a member, visit http://www.alliancerm.org.