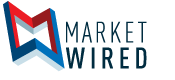 'Because Every Life Matters,' making change & Ultra Foods Partnership Raises More Than $13,000
Ultra Foods customers donate funds to the American Cancer Society's Making Strides Against Breast Cancer
/EINPresswire.com/ -- CHICAGO, IL--(Marketwired - January 19, 2017) - Ultra Foods, in partnership with the nonprofit organization making change®, presented a check for more than $13,000 to the American Cancer Society's Making Strides Against Breast Cancer today.
The funds were raised in October 2016 during the 'Because Every Life Matters' breast cancer awareness point-of-purchase fundraiser in Ultra Foods stores across Chicago.
"We are grateful to the many customers that donated and showed support for those affected by breast cancer," said Chris Bengtson, vice president, public relations and community affairs, Ultra Foods. "We are certain that the funds raised during the 'Because Every Life Matters' campaign will postively impact those battling the disease."
The campaign featured pink boards stocked with $1, $3 and $5 donation coupons at checkout stands at Strack and Van Til's Riverfront Plaza location and all 11 Chicagoland Ultra Foods stores. Customers donated by selecting a coupon in the desired denomination and handing it to the cashier to be scanned. The 100 percent tax-deductible donation appeared on their final bill.
"We would like to give our sincerest thanks to Ultra Foods and their customers for the generous donations," said Emily Lipinsky, senior manager, American Cancer Society. "The funds will give hope to breast cancer patients and their families and will support research and critical programs in the fight against the disease."
"It is our pleasure to connect retailers wanting to give back with organizations making a difference in so many lives across the United States," said David McConnell, president and CEO, making change. "We are proud to have been a part of the successful 'Because Every Life Matters' campaign, and we look forward to working with Ultra Foods and the American Cancer Society more in the future."
About American Cancer Society®
The American Cancer Society® is a global grassroots force of more than 2.5 million volunteers saving lives and fighting for every birthday threatened by every cancer in every community. As the largest voluntary health organization, the Society's efforts have contributed to a 20 percent decline in cancer death rates in the U.S. since 1991, and a 50 percent drop in smoking rates. Thanks in part to our progress nearly 14 million Americans who have had cancer and countless more who have avoided it will celebrate more birthdays this year. We're determined to finish the fight against cancer. We're finding cures as the nation's largest private, not-for-profit investor in cancer research, ensuring people facing cancer have the help they need and continuing the fight for access to quality health care, lifesaving screenings, clean air, and more. For more information, to get help, or to join the fight, call us anytime, day or night, at 1-800-227-2345 or visit cancer.org.
About Ultra Foods
Ultra Foods is the sister brand to Strack & Van Til food stores and is a full service grocery and fresh food store committed to serving and supporting its community. Our guiding principles:
We guarantee the finest quality products and exceptional value
We strive to create a friendly shopping experience in a clean, safe environment.
We consider our associate employees to be part of our family and we are committed to their training and development.
We remain dedicated to the communities we serve by supporting organizations and events that enhance the quality of life of those around us.
For more information about Ultra Foods or Strack & Van Til, please contact Chris Bengtson, vice president of public relations at 219-237-5027 or by email at BengtsonC@s-vt.com
About making change®
making change® is a 501(c)(3) charitable organization that partners with thousands of retailers nationwide to run point-of-purchase fundraisers. Since 1985, the organization has successfully raised more than $100 million to fund non-profit organizations in the United States and around the world. For more information, visit www.makingchange.org.