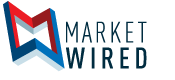 Timbercreek Asset Management Closes Canadian Multi-Residential Value-Add Fund at $245 Million
/EINPresswire.com/ -- TORONTO, ON--(Marketwired - January 19, 2017) - Timbercreek Asset Management ("Timbercreek"), is pleased to announce the final closing of the Timbercreek Canadian Multi-Residential Value-Add Fund (the "Fund"), with aggregate commitments of approximately $245 million. This is Timbercreek's fourth Canadian fund focusing on the rehabilitation and repositioning of well-located, multi-residential rental assets in key Canadian markets. The Fund has a 7-year term and targets returns commensurate with an active, value-add strategy. Of note, Timbercreek structured the Fund to be available to European institutional investors, and as a result the Fund combines Canadian capital with significant commitments from European capital providers.
"In addition to working again with many of our existing partners, we are thrilled to welcome new European capital partners into the Fund. In particular, we are happy to have Bayerische Versorgungskammer (BVK), a Munich-based pension fund, as the Fund's principal European investor," said Blair Tamblyn, Senior Managing Director and CEO, Timbercreek.
Mr. Tamblyn continued, "We have been executing our multi-residential value-add program since Timbercreek was established more than 16 years ago. As our activities in Europe continued to expand, it seemed logical to make this latest vehicle available to interested European real estate investors as well. We are looking forward to generating strong results for our partners in this Fund, as we have with the previous three."
The Fund will acquire multi-residential rental assets where value can be surfaced through Timbercreek's active management and value enhancement program. Since inception, Timbercreek has completed over $4 billion in direct real estate transactions and has successfully completed three previous Canadian value-add mandates comprised of over 4,500 multi-residential units.
Current Investments
To date, the Fund has acquired six assets with a total of 817 units across Ontario and Quebec. "These assets have significant upside potential which will be realized through Timbercreek's value-add program," states Ugo Bizzarri, Senior Managing Director, CIO & Global Head of Direct and Debt Investments, Timbercreek. "Capital investments, including renovations and energy management initiatives, in addition to improved property management and customer service will go a long way to satisfying the growing demand for high-quality rental housing in the Canadian market."
About Timbercreek
Timbercreek Asset Management Inc. is an active investor, owner and manager of global real estate and real estate-related assets. Through our various public and private investment vehicles, we own and manage over $5.5 billion in assets on behalf of investors seeking quality alternative asset class investments. Timbercreek employs a value-oriented investment philosophy and focuses on active management to generate predictable and sustainable investment returns for our investors.
Certain statements included in this news release constitute forward-looking statements, including, but not limited to, those identified by the expressions "targets", "looking forward to", "potential", "will" and similar expressions to the extent they relate to the Fund. The forward-looking statements are not historical facts but reflect Timbercreek's current expectations regarding future results or events. These forward-looking statements are subject to a number of risks and uncertainties that could cause actual results or events to differ materially from current expectations. Although Timbercreek believes that the assumptions inherent in the forward-looking statements are reasonable, forward-looking statements are not guarantees of future performance and, accordingly, readers are cautioned not to place undue reliance on such statements due to the inherent uncertainty therein. Timbercreek undertakes no obligation to update publicly or otherwise revise any forward-looking statement or information whether as a result of new information, future events or other such factors which affect this information, except as required by law.

EIN Presswire does not exercise editorial control over third-party content provided, uploaded, published, or distributed by users of EIN Presswire. We are a distributor, not a publisher, of 3rd party content. Such content may contain the views, opinions, statements, offers, and other material of the respective users, suppliers, participants, or authors.