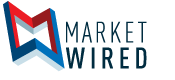 Capha Pharmaceuticals to Focus on Medical Marijuana Industry Under Leadership of Kyle J. Remenda President & COO
/EINPresswire.com/ -- WEST KELOWNA, BC--(Marketwired - January 19, 2017) - CAPHA PHARMACEUTICALS INC. ("Capha" and/or the "Company") is pleased to announce that the Company will be focusing on the medical marijuana industry under the leadership of Kyle J. Remenda, the Company's recently appointed President & COO.
To deem Kyle as a cannabis veteran is an understatement. Kyle is a passionate advocate within the medical cannabis industry and the visionary behind Capha Pharmaceuticals, ensuring that Capha is the first choice for companies and individuals as their trusted source of cannabis for medical purposes.
Before joining Capha, Kyle worked in the medical cannabis industry with established legal grow operations in North America. At Reelook, he was responsible for the revaluation of the facilities budgets, build and corporate structure. These efforts contributed to recent financial growth in excess of 10M USD.
Within Kyle's pursuit to create and sample cannabis around the globe, he has assembled ample expertise of plant breeding, production craft and is more than familiar with the lay of the land within this thriving industry. As a result, he has a track record for leading, managing and delivering consistent consumable medicine.
Currently, Kyle is focusing on all things growth at Capha. This includes working with the creative officer to develop the new, outstanding brand and focusing on culture and business development whilst always keeping an eye out for what's new to deepen Capha's pipeline of talent.
Jim Brown, Chairman & CEO, commented, "Capha is privileged to have Kyle Remenda join our organization and we look forward to working with him as he maps out a strategic path going forward not only to achieve our corporate goals but to provide the expertise to surpass them and enhance shareholder value."
ON BEHALF OF THE BOARD OF DIRECTORS
"James R. Brown"
James R. Brown
Chairman
For further information please contact:
James R. Brown
(778) 754-3000

EIN Presswire does not exercise editorial control over third-party content provided, uploaded, published, or distributed by users of EIN Presswire. We are a distributor, not a publisher, of 3rd party content. Such content may contain the views, opinions, statements, offers, and other material of the respective users, suppliers, participants, or authors.