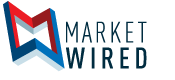 KARE 11 Announces New Anchor/Reporter Assignments
Anchor Team Changes for KARE 11 Weekends and KARE 11 Sunrise
/EINPresswire.com/ -- MINNEAPOLIS, MN--(Marketwired - January 19, 2017) - Minnesota's Own KARE 11, the NBC affiliate in Minneapolis-St. Paul, MN announces a new weekend anchor team, and expanded anchor assignments.
Cory Hepola, will join his spouse Camille Williams as co-anchor of KARE 11's weekend newscasts, starting Saturday, Feb. 4. The couple will anchor the station's Saturday newscasts at 5 p.m., 6 p.m. and 10 p.m. and Sunday newscasts at 5p.m. and 10 p.m., alongside meteorologist Laura Betker and sports anchor Dave Schwartz.
"Cory Hepola and Camille Williams are individual talents, who offer unique perspectives to this market," said Jane Helmke, KARE's news director. "Their combined experience and natural rapport will bring an exciting and fresh energy to our weekend newscasts."
Also, KARE 11 has officially named Dave Schwartz as co-anchor of KARE Saturday. Schwartz had been filling in on the weekend morning show with co-anchor and chief meteorologist Belinda Jensen.
"Dave has been integral to the development of KARE Saturday, helping set its lively tone," said Helmke. "We are thrilled he will continue to contribute to the show's ongoing success."
KARE's weekday morning show, KARE 11 Sunrise, will also feature some changes. KARE 11's Rena Sarigianopoulos is moving to mornings for the month of February along with KARE's Bryan Piatt. They'll join anchor Kim Insley, meteorologist Sven Sundgaard and traffic anchor Alicia Lewis.
Weekend anchor Zach Lashway is making a move as well, joining Adrienne Broaddus and Jeff Edmondson as co-anchor of KARE's 11 a.m. weekday newscast.
KARE 11 is the Minneapolis/St. Paul, TEGNA-owned, NBC affiliate.
About TEGNA
TEGNA Inc. (NYSE: TGNA) is comprised of a dynamic portfolio of media and digital businesses that provide content that matters and brands that deliver. TEGNA reaches more than 90 million Americans and delivers highly relevant, useful and smart content, when and how people need it, to make the best decisions possible. TEGNA Media includes 46 television stations and is the largest independent station group of major network affiliates in the top 25 markets, reaching approximately one-third of all television households nationwide. TEGNA Digital is comprised of Cars.com, the leading online destination for automotive consumers, CareerBuilder, a global leader in human capital solutions, and G/O Digital, a customized local digital marketing company. For more information, visit www.TEGNA.com.

EIN Presswire does not exercise editorial control over third-party content provided, uploaded, published, or distributed by users of EIN Presswire. We are a distributor, not a publisher, of 3rd party content. Such content may contain the views, opinions, statements, offers, and other material of the respective users, suppliers, participants, or authors.