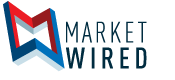 New Colombia Resources Inc. Announces U.S. Production Company Arrives Next Week to Film a Documentary about their Legal Medical Marijuana Operations in Colombia and its Impact on Society
Company also announces progress on coal mining operations
/EINPresswire.com/ -- BARRANQUILLA, COLOMBIA--(Marketwired - Jan 19, 2017) - New Colombia Resources, Inc. (OTC PINK: NEWC) (the "Company"), a U.S. listed Colombian resource company with premium metallurgical coal and medical marijuana assets, is pleased to announce that film makers from San Francisco will arrive in Colombia from January 20 to February 3 to document their medical marijuana operations and interview people directly benefiting from this new industry being created to help Colombia's new post conflict era.
The documentary will focus on the country's changing beliefs of the cultivation of medicinal marijuana and coca. Sannabis, the company's medical marijuana joint venture, with the help of New Colombia President John Campo, will host a film crew at their Cauca region's collective farms. These areas have the cooperation from their local population and government to medically produce products from plants that are known to have positive medicinal uses, such as marijuana and coca.
The 6-man film crew will interview all the members of the community involved in helping people heal with medicinal marijuana and coca, including doctors, patients, growers, distributors, and manufacturers. Additionally, they will interview local politicians, and police in the Cauca Department of Colombia, once a battle zone that is now embracing legal medical marijuana as an alternative crop.
The crew will also be shooting footage to be used in New Colombia Resources' marketing campaign featuring MLB World Series MVP and Hall of Fame nominee Edgar Renteria.
New Colombia Resources believes this documentary will enhance awareness of their efforts to make Colombia a major legal producer of medical marijuana products to create jobs and prosperity in post conflict zones that have housed illegal marijuana and coca operations for decades causing irreparable harm. The concept of growing medical marijuana legally to help mankind is embraced by all the mayors in this hard-hit region. Colombia has the most ideal natural growing conditions to become a World leader in this new industry.
Strategik Media, based in San Francisco, CA will arrive in Cauca Jan. 23-27 to interview patients, growers, and others connected to this industry, to get a glimpse of Colombia's complicated and constantly changing environment. These filmmakers have dedicated their time, resources and personal finances to fund this project, in the hopes of breaking mainstream stereotypes of this once deadly multi-billion-dollar drug market. Although Sannabis is primarily a medical marijuana producer, New Colombia Resources is also initiating a dive into medicinal and industrial coca production that is the area of focus. Since the coca plant has historically been used for physical ailments by many indigenous groups, (who have also been aligned with the FARC), Strategik Media feels that it's the right time to get this story. The Coca Cola Company still uses coca leaf extract in their products. New Colombia believes many food products and medicines can be produced with the coca leaf that can only be grown in Andean nations.
This independent video production company, which was founded in 2008, has provided its services to film commercials, short films, and documentaries. Strategik Media produces an online YouTube Channel called 'SMS Show' with over 6 million views worldwide, and over 10,000 subscribers. This documentary will be entered into local and national film festivals, with the hopes of gaining larger notoriety. The main objective of this project is to tell this story, while the conversation about Colombia is still happening around the world, thanks to popular shows like "Narcos." To see some examples of Strategik Media's work, please visit https://vimeo.com/user46223345
Last year, Colombia's Ministers of Health and Justice and other state and federal officials visited these co-ops praising the production, and medical benefits that Sannabis' products are showing. To view a network TV news segment of the Ministers with Sannabis products, visit: http://noticias.caracoltv.com/cali/caucannabis-cooperativa-que-procesara-marihuana-de-uso-medicinal
With the future of Colombia's stance on medical marijuana and coca production, as well as other domestic issues (i.e. FARC/Government peace accord), in a constantly evolving state, understanding the full story is something that the outside world needs to be informed of.
To view another documentary recently aired in Colombia highlighting Sannabis patients, products, and growers visit https://www.youtube.com/watch?v=jl3fjYOh1Ro
Additionally, New Colombia announces they will be providing updates on the advancements on their joint venture to apply for an orphan drug designation with the FDA for a cannabinoid medication. The Company would also like to inform its shareholders that they're working aggressively with their auditor to file a Form 10 K for 2015. Delays have been caused by general audit review processes that take time. The Company doesn't anticipate any further delays and the filing is expected very shortly.
New Colombia will also update their mining activities to fulfill a recently announced $90 Million contract for metallurgical coal. They received correspondence from the National Mining Agency (ANM) that they will receive notice this week about their pending permit to begin rock crushing operations. Use this link for a site visit report and Power Point Presentation of their rock crushing operation from an independent Colorado Geological firm, Exploration Services International: https://drive.google.com/open?id=0BxSKP5j2FlsebU9kT3Y4SHlOSm8
To learn more about or to purchase cannabis based products from the Company's medical marijuana joint venture in Colombia, Sannabis, visit www.sannabis.co. Follow Sannabis on Facebook for photos and testimonials at https://www.facebook.com/sannabis.cannamedicinal
Strategik Media SMS can be found on YouTube or Vimeo under that name. The Producer of the project, Juan Ruiz, can be reached by email at juanruiz.media@gmail.com
New Colombia Resources, Inc.
New Colombia Resources, Inc. owns vast reserves of premium metallurgical coal mining titles and a medical marijuana joint venture in the Republic of Colombia. They are setting up a rock mining operation to supply the major road and infrastructure projects within miles of their properties. They own 100% of La Tabaquera metallurgical coal mine in Colombia with an estimated 15- 17 million tonnes of reserves. They have an additional 1196 ha. metallurgical coal mining title that they are negotiating to develop with a foreign entity to build a coal fired power plant. New Colombia Resources holds a significant position in Sannabis SAS which legally produces medical marijuana products in the Republic of Colombia, visit www.sannabis.co. For more information on the Company visit www.newcolombiaresources.com.
Forward Looking Statements
Forward Looking Statements; This Press Release includes forward-looking statements within the meaning of Section 27A of the Securities Act of 1933 and Section 21E of the Securities Act of 1934. A statement containing works such as "anticipate," "seek," intend," "believe," "plan," "estimate," "expect," "project," "plan," or similar phrases may be deemed "forward-looking statements" within the meaning of the Private Securities Litigation Reform Act of 1995. Some or all of the events or results anticipated by these forward-looking statements might not occur. Factors that could cause or contribute to such differences include financing, the future U.S. and global economies, the impact of competition, and the Company's reliance on existing regulations. New Colombia Resources, Inc. does not undertake any duty nor does it intend to update the results of these forward-looking statements.
Media/Company Contact:
New Colombia Resources, Inc.
John Campo
President/Chairman
(1)-410-236-8200 USA
(57) 318-657-0918 Colombia
jcampo@newcolombiaresources.com

EIN Presswire does not exercise editorial control over third-party content provided, uploaded, published, or distributed by users of EIN Presswire. We are a distributor, not a publisher, of 3rd party content. Such content may contain the views, opinions, statements, offers, and other material of the respective users, suppliers, participants, or authors.