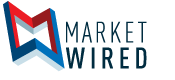 Saxena White P.A. Hires Steven B. Singer as its Director of Litigation and Announces Opening of New York Office
/EINPresswire.com/ -- BOCA RATON, FL--(Marketwired - January 19, 2017) - Saxena White P.A. is pleased to announce its recent hire of Steven B. Singer, who will join Saxena White as Director of Litigation and head of the Firm's White Plains, New York office.
Prior to joining the Firm, Mr. Singer was employed for more than twenty years at Bernstein Litowitz Berger & Grossmann LLP, a well-known plaintiffs' firm, where he served as a senior partner and member of the firm's management committee.
"Steve is a highly respected securities litigator with an impressive track record. His background and expertise are an excellent addition to our team. Steve's ability to manage high profile complex fraud cases makes him a valued member of the firm," said Joseph White, managing shareholder of Saxena White.
"I am thrilled to join Saxena White and to open the Firm's New York office, and I very much look forward to contributing to the continued success of the Firm. Joining the Firm and working with Maya Saxena and Joe White and the rest of their talented team presents an extremely exciting opportunity for me," said Mr. Singer.
During his career Mr. Singer has been the lead attorney responsible for prosecuting many of the most well-known securities cases in the country, which have recovered billions of dollars for investors. He led the litigation against Bank of America relating to its acquisition of Merrill Lynch, which resulted in a landmark settlement shortly before trial of $2.43 billion, one of the largest recoveries in history. Mr. Singer's work on that case was the subject of extensive media coverage, including numerous articles published in The New York Times. He also has substantial trial experience, and was one of the lead trial lawyers on the WorldCom Securities Litigation, which settled for more than $6 billion after a four-week jury trial.
In addition, Mr. Singer has been lead counsel in numerous other actions that have resulted in substantial settlements, including cases involving Citigroup Inc. ($730 million, representing the second largest recovery in a case brought on behalf of bond purchasers), Lucent Technologies ($675 million), Mills Corp. ($203 million), WellCare Health Plans ($200 million), Satyam Computer Services ($150 million), Biovail Corp. ($138 million), Bank of New York Mellon ($180 million) and JP Morgan Chase ($150 million).
Mr. Singer has been consistently recognized by industry observers for his legal excellence and achievements. He has been selected by Lawdragon magazine as one of the "500 Leading Lawyers in America," by Benchmark Plaintiff as a "litigation star," and by the Legal 500 US guide as one of the "Leading Lawyers" in securities litigation -- one of only seven plaintiffs' attorneys so recognized.
Mr. Singer graduated cum laude from Duke University in 1988, and from Northwestern University School of Law in 1991. He is an active member of the New York State and American Bar Associations.
The arrival of Mr. Singer and the Firm's expansion into New York are additional milestones in the growth of Saxena White, which celebrated its ten year anniversary in 2016. The opening of the New York office will allow for the Firm to better serve its clients based in the Northeast, and to continue to prosecute numerous cases in the Southern District of New York.
Saxena White specializes in securities fraud litigation on behalf of institutional investors, including municipal and state retirement systems, private institutions and Taft-Hartley funds. The Firm is headquartered in Boca Raton, Florida, with additional offices in Boston, Massachusetts, and White Plains, New York.
The New York office is located at 4 West Red Oak Lane, Suite 312, White Plains, New York, 10604. Phone number: (914) 437-8551, Facsimile (888) 631-3611.
Distribution channels:
Law

EIN Presswire does not exercise editorial control over third-party content provided, uploaded, published, or distributed by users of EIN Presswire. We are a distributor, not a publisher, of 3rd party content. Such content may contain the views, opinions, statements, offers, and other material of the respective users, suppliers, participants, or authors.