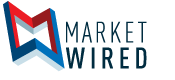 Helping to close the IT skills gap, Arvato Bertelsmann brings CompTIA content to Skillpipe through new partnership
Courseware Marketplace
Click here for high-resolution version
/EINPresswire.com/ -- REDMOND, WA--(Marketwired - January 19, 2017) - Arvato Training and Education Services has entered a strategic partnership with gtslearning to deliver CompTIA courseware on Arvato's award-winning Skillpipe platform. Colin Klein, Director of Global Business Development at Arvato, commented: "Significant effort has been invested to ensure that Skillpipe, our digital content delivery engine, is the best in the market. And as of today, Courseware Marketplace is the only place where you can get a CompTIA course delivered through Skillpipe."
gtslearning was established in 1998 specifically to develop and promote content for CompTIA certifications and its portfolio of high-quality CompTIA-approved learning products is used by education centers across the globe. All titles are exactly matched to the requirements of the CompTIA certification exams and are fully supported with comprehensive instructor and student resources including integrated practice tests and Professor Messer videos.
Robin Adda, CEO of gtslearning said: "We are delighted to be partnering with Arvato to bring our world-class CompTIA content to their extensive industry channel. By leveraging Arvato's network of Microsoft training partners, we will together be able to grow the market for CompTIA courses and increase the number of students qualifying successfully with CompTIA certifications. Alongside favorites such as CompTIA A+ and CompTIA Network+, the global cybersecurity concerns are also driving numbers for CompTIA Security+ and the new CSA+ which launches early 2017. This partnership will also enable us to offer our content on proven technology platforms already used by Arvato's customer base, thus providing a seamless extension to our content delivery."
"We look forward to building a long and exciting partnership with Arvato."
Arvato Training and Education Services, in their global mission to close the skills gap, recognizes the competitive edge that a CompTIA certification holder has over their competition in the hiring process. Mr. Klein, stated: "In todays' multi-vendor IT environment, the business value of a vendor-neutral certification like CompTIA is higher than ever. CompTIA certifications help IT professionals get jobs, boost their earning potential and open new career paths. There are over three million unfilled IT jobs globally and while closing the skills gap will take considerable time, this is a problem worth solving. We must all play our part in making this happen."
On the partnership with gtslearning, Mr. Klein added: "We were very selective in our process of finding the right publisher to partner with so I am delighted to partner with gtslearning who just recently won CompTIA's best customer service award. We share common values in that we both put our customers first. Our sails share the same wind."
To review the new portfolio of CompTIA courses go to Courseware Marketplace http://arva.to/NGwPq.
About Arvato Training and Education Services
Winner of the 2014 Microsoft Preferred Supplier Program Excellence Award for Innovation for their training platform, Arvato Training and Education Services, part of the Bertelsmann group, is one of the world's leading training business process outsourcing companies. Arvato provide a full suite of learning services including content conversion, global eCommerce, warehousing and distribution, digital content authoring and delivery, learner analytics, financial services and customer service support. Arvato has delivered more than 2,000,000 training materials to over 5,000 training centers covering 198 countries, seven languages and 21 currencies.
Visit for http://arva.to/tZqBP more information.
About gtslearning
Established in 1998, gtslearning is an award-winning developer and supplier of printed and digitally delivered content and learning support materials for CompTIA certifications. gtslearning has recently launched LTi , its new web-based connector that provides a simple-to-install, seamless interface between client LMSs and our hosted CompTIA CAQC content. Innovative browser-based practice labs for IT exams and exam preparation tests from leading providers are also available, as well as courseware print licenses for IT and business skills.
With offices in the US, UK, South Africa and Australia providing local sales and operational support, gtslearning's products are all developed by industry-leading learning experts. The company prides itself on creating high-quality tools that give learners the skills they need to perform their jobs effectively and to advance their careers.
gtslearning is a CompTIA Platinum Partner and the winner of the CompTIA Best Customer Service Award 2016 and has made a significant contribution to the global growth of CompTIA certifications.
Visit www.gtslearning.com for more information.
Image Available: http://www.marketwire.com/library/MwGo/2017/1/17/11G127606/Images/Courseware_Marketplace-9cd893d6b1d1a97e8d2240d0f187039d.jpg

CONTACT INFORMATION

Colin Klein
Director of Global Business Development at Arvato Training and Education Services
Phone: 203-369-5245
E-Mail: colin.klein@arvato.com