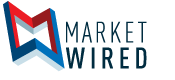 Hootsuite Expands Social Media Leadership with Leading Industry Principals
Hootsuite's Momentum Continues with Key Customer Wins, New Partnerships, and Continued Product Innovation
/EINPresswire.com/ -- VANCOUVER, BRITISH COLUMBIA--(Marketwired - Jan 19, 2017) - Hootsuite, the most widely used social media management platform, today welcomes three new strategic hires to provide industry expertise and best practices guidance to Hootsuite's customers. These hires reinforce Hootsuite's commitment to customer success, and comes on the heels of a quarter marked by growth, expansion and continuous product innovation.
Digital transformation expert and author Amber Naslund has joined Hootsuite as senior director of industry leadership, to lead Hootsuite's team of industry principals. Joining her on the team are Koka Sexton, global industry principal of social selling, and Phil Chatterton, industry principal of higher education. The team will provide industry best practices and strategy guidance to organizations as they work with Hootsuite to implement their digital transformation initiatives.
Amber is a veteran of the social media and marketing technology sector as well as a seasoned marketer and digital strategist. She co-authored "The NOW Revolution: 7 Shifts to Make Your Business Faster, Smarter and More Social," a guide to comprehensive social business strategy.


Koka is one of the leading social experts in the technology industry with more than 10 years of social selling experience. He is the founder of Social Selling Labs, which advised clients on implementing social selling and content marketing strategies to drive revenue. Koka was former head of social media at LinkedIn.


Phil has more than 20 years of experience developing and implementing innovative technology solutions in higher education. Most recently, Phil was regional director in the North American higher education team at Kaltura. Prior to that, he was director of digital at the University of British Columbia.
The addition of Amber, Koka and Phil expands Hootsuite's industry expertise and focus on helping customers drive value from social. Hootsuite has seen continued momentum after hitting a milestone of 15 million users worldwide in October.
Growth around the Globe
Hootsuite secured key customers across the Americas, EMEA and APAC regions, including Thompson Rivers University, INTEGRIS Health, Warner Bros. Worldwide Television Marketing, Cushman & Wakefield, FOXTEL, Infosys India, Woolworths, Allianz Australia Insurance Ltd, and more.


Hootsuite extended its reach into new territories through strategic resellers in Colombia with the Interlat Group and Panama with dChain. Additionally, Hootsuite partnered with Mediative to add value to the Hootsuite's overall customer base through digital marketing services.
Product Expansion and Innovation
Hootsuite updated its popular employee advocacy solution Amplify to allow advocates to suggest articles or images. This helps organizations gain insight on the content that employees are interested in while encouraging employees to have a stronger voice in the company's content strategy.


In October, Hootsuite announced Hootsuite Academy, a comprehensive online offering designed to boost social media skills and credentials. Hootsuite Academy has educated 132,000 social professionals to date.


Hootsuite Enhance, a mobile application that simplifies the process for marketers to source, edit and optimize photos for social network sharing, was launched in November and was featured in the Apple App Store for two weeks, receiving 50 thousand installs in the first month alone. From Hootsuite's user base, 1.2 million photos are sent via mobile per month.
"Hootsuite continues to experience growth in numerous international markets and across industries. Through continuous product innovation, partnerships and expanded industry leadership, we are focused on enabling organizations to leverage social to create human connections at scale," said Penny Wilson, CMO of Hootsuite.
More Information:
About Hootsuite
Hootsuite is the most widely used social media management platform, used by over 15 million people around the globe and trusted by more than 800 of the Fortune 1000. Hootsuite's battle-tested technology, extensive ecosystem, and social DNA help organizations power human connections at scale. To learn more, visit www.hootsuite.com.

EIN Presswire does not exercise editorial control over third-party content provided, uploaded, published, or distributed by users of EIN Presswire. We are a distributor, not a publisher, of 3rd party content. Such content may contain the views, opinions, statements, offers, and other material of the respective users, suppliers, participants, or authors.