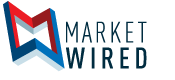 AsiaBaseMetals Inc. Announces Appointment to the Advisory Board
/EINPresswire.com/ -- VANCOUVER, BRITISH COLUMBIA--(Marketwired - Jan 19, 2017) - AsiaBaseMetals Inc. (the "Company") (TSX VENTURE:ABZ) is pleased to announce that it has appointed Mr. Rafael Ovallos to the Advisory Board of the Company.
Mr. Ovallos has over 25 years of experience in the venture capital and Mining sector with involvement in projects located in South America with emphasis in Columbia, Mexico, Chile, Peru and Argentina. Rafael, the Chief Executive Officer (CEO) of Columbian Golds Company, a Columbian gold producer for over 45 years, has been active in the mining arena with his family, especially in Columbia for over two generations. He has an in-depth knowledge of the mining industry, the political and regulatory environment within this industry throughout the Central and South American region.
"It's my pleasure to welcome Mr. Rafael Ovallos to the Advisory Board of AsiaBaseMetals Inc. Having had the pleasure of knowing Rafael for a few years, and the opportunity to follow his accomplishments, I'm sure the Company will benefit from his knowledge and relationships as it moves forward, together with the Company's existing Advisory Board members, Mr. Stephen Leahy, Mr. Joe Piekenbrock, and Mr. Andrew Bowering to build shareholder value for all shareholders," stated Chairman of the Board & CEO, Raj Chowdhry.
Neither the TSX Venture Exchange nor its Regulation Services Provider (as that term is defined in the policies of the TSX Venture Exchange) accepts responsibility for the adequacy or accuracy of this release.
Certain disclosure in this news release constitute "forward-looking information" within the meaning of Canadian securities legislation. In making the forward-looking statements in this news release, the Company has applied certain factors and assumptions that the Company believes are reasonable. However, the forward-looking statements in this release are subject to numerous risks, uncertainties and other factors that may cause future results to differ materially from those expressed or implied in such forward-looking statements. There can be no assurance that such statements will prove to be accurate, and actual results and future events could differ materially from those anticipated in such statements. Readers are cautioned not to place undue reliance on forward-looking statements. The Company does not intend, and expressly disclaims any intention or obligation to, update or revise any forward-looking statements whether as a result of new information, future events or otherwise, except as required by law.

EIN Presswire does not exercise editorial control over third-party content provided, uploaded, published, or distributed by users of EIN Presswire. We are a distributor, not a publisher, of 3rd party content. Such content may contain the views, opinions, statements, offers, and other material of the respective users, suppliers, participants, or authors.