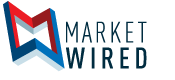 Earth Alive Clean Technologies Receives Final Government Registration for Its Soil Activator(TM) Microbial Fertilizer in Costa Rica
/EINPresswire.com/ -- MONTREAL, QUEBEC--(Marketwired - Jan 19, 2017) - Earth Alive Clean Technologies Inc. (CSE:EAC)(CSE:EAC.CN) ("Earth Alive" or the "Company"), a leading Canadian Clean-Tech company, and the developer and manufacturer of state-of-the-art microbial technology-based products for sustainable agriculture and mining, is pleased to announce that its microbial biofertilizer, Soil Activator™, has obtained final government registration approval in Costa Rica. This is the tenth such approval in Latin America for the Company.
A model of sustainable development for the region and the world, Costa Rica has long been a leader on issues concerning biodiversity and ecological agriculture. In 1998, the country enacted its Biodiversity Law, perhaps the most comprehensive legislation implementing the Convention on Biological Diversity. Agriculture is a significant part of the national economy as can be seen by the diverse primary crops (bananas, pineapples, coffee, sugarcane, rice, and palm oil) harvested on over 300,000 hectares every year.
"Costa Rica is a center of biodiversity and sustainable agriculture," stated Miguel Monroy, Earth Alive's Director, Business Affairs. "The country's Ministry of Agriculture has implemented rigorous regulations for agricultural inputs, and obtaining registration for Soil Activator™ confirms that our product is in line with ecological and sustainability principles while meeting the requirements of a well-developed legal framework."
Soil Activator™ is distributed in Costa Rica by Brenntag Latin America as part of a exclusive multi-year distribution agreement signed by the two companies in February 2016. Product has arrived in Costa Rica and is already being applied on farms.
Roberto Villalobos, Technical Sales Executive for Químicos Holanda (Brenntag's office in Costa Rica), stated: "Costa Rica promotes more sustainable and environmentally friendly agricultural production, hence we work extensively with growers of important crops like bananas, pineapples, rice, melons and vegetables to provide them a product that meets multiple objectives - improving their financial bottom line and enhancing their soil health. Soil Activator™ is just such a product, and I am very excited to offer it to our clients."
Simon Neufeld, Earth Alive's Chief Agronomist, said: "Soil Activator™ is part of Earth Alive's SOIL FIRST Technology Platform. The Platform makes soil health the first consideration when designing a productive agricultural system. Our field experience in neighbouring countries has shown that Soil Activator™ provides real benefits to Costa Rica's principal crops. For example, on-farm research with Soil Activator™ on bananas in Colombia and Dominican Republic provides an excellent foundation for Brenntag's work in Costa Rica - one of the world's top banana exporters."
About Earth Alive Clean Technologies:
Earth Alive aims to be a key player in world markets of environmentally sustainable industrial solutions. The company works with the latest innovations in microbial technology to formulate and patent innovative products that can tackle the most difficult industrial challenges, once only reserved to environmentally harmful chemicals and additives. The company is focused on environmental sustainability in 1) dust control for the mining industry, and 2) the agriculture industry.
For additional company information, please visit: www.earthalivect.com
The CSE has neither approved nor disapproved the contents of this press release. The CSE does not accept responsibility for the adequacy or accuracy of this release.
Forward-Looking Information
Except for statements of historical fact, this news release contains certain forward-looking statements within the meaning of applicable securities law. Forward-looking statements are frequently characterized by words such as "plan", "expect", "project", "intend", "believe", "anticipate", "estimate" and other similar words, or statements that certain events or conditions "may" occur. Although Earth Alive believes that the expectations reflected in the forward-looking statements are reasonable, there can be no assurance that such expectations will prove to be correct. Such forward-looking statements are subject to risks and uncertainties that may cause actual results, performance or developments to differ materially from those contained in the statements. Except as required under applicable securities legislation, the Company undertakes no obligation to publicly update or revise forward-looking information, whether as a result of new information, future events or otherwise.