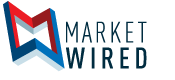 Successful Commissioning of Ammonia Treatment Plant - Achieved Less Than 1 Part per Million Ammonia-Nitrogen
Represents Best Available Treatment Approach - Engineered for Cold Water Conditions
GUELPH, ON--(Marketwired - January 18, 2017) - Dr. Gene Shelp, President and CEO of ENPAR Technologies Inc. (TSX VENTURE: ENP) ("ENPAR" or "the Company"), is very pleased to announce that ENPAR'S patented AmmEL system represents a new paradigm in the treatment of ammonia in waste waters. At the Virginia site (refer to ENPAR's press release dated November 03, 2106), the remotely controlled, fully automated AmmEL plant is successfully reducing toxic ammonia in waste water from concentrations exceeding 175 parts per million (ppm) to less than 1 ppm. This robust system will operate continuously or intermittently during periods of limited precipitation.
/EINPresswire.com/ -- ENPAR's patented AmmEL system is a proven approach capable of achieving strict treatment guidelines even under extremely cold water conditions (zero degrees centigrade). In contrast to conventional treatment approaches, this disruptive technology converts toxic ammonia into environmentally friendly nitrogen gas without producing nitrate (a carcinogen) or the well-known greenhouse gas nitrous oxide (releasing 1 kg of N2O into the atmosphere is reportedly equivalent to 298 kg of CO2).
Dr. Shelp commented that: "The success of ENPAR's first commercial installation in the USA represents a launching platform for ENPAR's disruptive patented ammonia treatment system in North America and abroad. ENPAR is confident that this commercial success will translate into numerous additional near-term sales and facilitate future business opportunities in the municipal and industrial sectors. To this end, ENPAR and its Associate Engineering Firm in the USA [refer to ENPAR's press release dated March 08, 2016] are actively pursuing opportunities with a high probability of success."
About ENPAR Technologies Inc.
ENPAR is a "Technology Company" applying its patented and proprietary "Electrochemical Technologies" to the treatment of waste water, desalination water and drinking water contaminated by metals or nutrients, i.e., nitrate/ammonia associated with the mining, metal processing, chemical, agricultural, municipal and waste management sectors. The common shares trade on Tier ll of the TSX Venture Exchange under the symbol "ENP".
The TSX Venture Exchange has not reviewed and does not accept responsibility for the adequacy or accuracy of this release.
Forward Looking Statements
This news release contains forward-looking statements within the meaning of the "safe harbour" provisions of the Private Securities Litigation Reform Act of 1995. These forward-looking statements are subject to risks and uncertainties and other factors that may cause ENPAR Technologies Inc. results to differ materially from expectations. These include risks relating to market fluctuations, property performance and other risks. These forward-looking statements speak only as of the date hereof. Certain statements contained in this press release and in certain documents incorporated by reference into this press release constitute forward-looking statements. The use of any of the words "anticipate", "continue", "estimate", "expect", "may", "will", "project", "should", "believe" and "confident" and similar expressions are intended to identify forward-looking statements. These statements involve known and unknown risks, uncertainties and other factors that may cause actual results or events to differ materially from those anticipated in such forward-looking statements. ENPAR believes that the expectations reflected in those forward-looking statements are reasonable but no assurance can be given that these expectations will prove to be correct and such forward-looking statements included in, or incorporated by reference into, this press release should not be unduly relied upon. These statements speak only as of the date of this press release. ENPAR undertakes no obligation to publicly update or revise any forward-looking statements, whether as a result of new information, future events or otherwise.
FOR FURTHER INFORMATION PLEASE CONTACT:

Gene S. Shelp, Ph.D., P.Geo., President and CEO
70 Southgate Drive, Unit 4
Guelph, ON CANADA N1G 4P5
Tel: (519) 836-6155
Fax: (519) 836-5683
E-mail: gshelp@enpar-tech.com
Web Site: www.enpar-tech.com