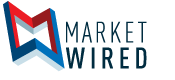 Eco-Safe Expanding Presence at Culinary Institute of the Pacific
/EINPresswire.com/ -- LOS ANGELES, CA--(Marketwired - January 18, 2017) - Eco-Safe Systems USA, Inc. (OTC PINK: ESFS) is pleased to announce installing four ozone disinfection systems as a part of construction for the new Culinary Institute of the Pacific at the University of Hawaii.
Michael Elliot, CEO of Eco-Safe Systems USA, Inc., said, "The first Eco-Safe Ozone Disinfection Systems for the Culinary Institute of the Pacific were installed nearly eight years ago, and soon afterward plans were laid for Eco-Safe to provide ozone disinfection for a 7.8 acre expansion facility. Construction on this expansion is well under way and Eco-Safe has just finished installation of four systems in order to train food service professionals in the use of the most advanced food safety technology on the planet."
Elliot continued, "The FDA requires that the National Restaurant Association training materials now include mention of ozone disinfection for food preparation, so having Eco-Safe Ozone Disinfection Systems installed in culinary training institutes is an ideal means to educate future chefs and kitchen managers of its many food safety and economic benefits."
About Eco-Safe Systems:
Eco-Safe Systems, based in Los Angeles, is the manufacturer of patent pending water treatment and water reclamation systems. Our technologies produce ozonated water for food disinfection and water purification at significantly less maintenance cost and greater energy savings than our competitors in a completely green and organic manner. We currently offer supermarkets and restaurants a cost-effective way to safely extend the shelf-life of meat, poultry, seafood, fruits and vegetables. All Food Industry products are National Sanitation Foundation, International (NSF) Registered. Please visit us at www.ecosafeusa.com for more information.
The foregoing contains forward-looking information within the meaning of The Private Securities Litigation Act of 1995. Such forward-looking statements involve certain risks and uncertainties. The actual results may differ materially from such forward-looking statements. The company does not undertake to publicly update or revise its forward-looking statements even if experience or future changes make it clear that any projected results (expressed or implied) will not be realized.