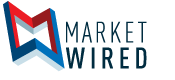 Green EnviroTech Holdings, Corp. Announces First Step on Road to Revenue in 2017
/EINPresswire.com/ -- JAMESTOWN, CA--(Marketwired - Jan 18, 2017) - Green EnviroTech Holdings, Corp. (OTC PINK: GETH) is pleased to announce that the company has acquired a Carbon Black Finishing System for installation in its Centralized Carbon Black Finishing Plant, to be built in Ohio. The equipment is being relocated and installed with the assistance of GETH's strategic partners, under a master services agreement that covers all of the GETH plants. The Ohio site is being provided by the Lawrence County Economic Development Corporation as part of its mission to bring jobs back to that part of Ohio, which has seen numerous plant closures.
Chris Bowers, CEO of GETH, said: "This is an important first step on the road to revenue in 2017. Our Carbon Black Finishing Plant will upgrade both third party carbon black and the carbon black produced by our GEN 1 End of Life Tire Processing Plants. It is an integral part of our business model, and we expect it to help drive revenue growth as we sell product into the multi-billion dollar global carbon market. We are particularly pleased that we will be able to create jobs and help the local economy in Ohio."
Gary De Laurentiis, GETH Chairman added: "I am pleased to see that we continue to make progress towards deploying assets for generating revenues, a very important milestone for GETH. I would personally like to thank our strategic partners for their efforts over the last months to help make this happen."
About GreenEnviroTech Holdings
GreenEnviroTech Holdings, Corp. (GETH) is a pioneer in sustainable development. Our mission is to find and implement practical, economical solutions that will clean up the environment. Our technologies will convert waste into valuable products and help to protect the planet.
For more information on GETH:
www.greenenvirotech.com
Forward-Looking Statements
This release contains forward-looking information within the meaning of the Private Securities Litigation Reform Act of 1995. Statements in this news release concerning the Company's expectations, plans, business outlook or future performance, and any other statements concerning assumptions made or expectations as to any future events, conditions, performance or other matters, are "forward-looking statements". Forward-looking statements are by their nature subject to risks, uncertainties and other factors which could cause actual results to differ materially from those stored in such statements. Such risks, uncertainties and factors include, but are not limited to the risks set forth in the Company's most recent Form 10-K, 10-Q and other SEC filings which are available through EDGAR at www.sec.gov. The Company assumes no obligation to update the forward-looking statements.
CONTACT INFORMATION
Public Relations and Media Contact:
LCG
Headquarter Office
702.333.4886
www.lcginfo.com