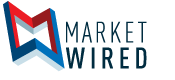 Intergraph CAESAR II(R) webinar January 26th to demonstrate how to select appropriate supports in piping design
/EINPresswire.com/ -- HOUSTON, TX--(Marketwired - Jan 17, 2017) - Intergraph is hosting a CAESAR II webinar on January 26, 2017 at 10:00 a.m. CST / 5:00 p.m. CET (Amsterdam) that will demonstrate how to select from the different types of pipe support components to ensure the best results when modeling piping systems. Proper selection can help prevent future problems such as shutdowns and repairs due to an inadequate support component. The webinar will cover a range of supports available in CAESAR II including spring hangers, constant spring hangers, rod hangers, riser clamps, clamps on shoes, and snubbers and struts with dynamic clamps. The webinar leader will be Perwez Shaikh, P.E., vice president of Lisega Oil and Gas Division at its new facility in Houston, Texas.
For information about the webinar, visit http://coade.typepad.com/coadeinsider/2017/01/caesar-ii-webinar.html. To register, visit http://icas.intergraph.com/20170126-CAESAR-Webinar/.
For information on Intergraph analysis products, visit http://www.intergraph.com/ppm/analysis.aspx. For more information on Intergraph CADWorx, visit http://www.intergraph.com/products/ppm/cadworx/.
About Intergraph CADWorx & Analysis Solutions
Intergraph CADWorx & Analysis Solutions is part of Intergraph Process, Power & Marine (PP&M). It develops and supports the following products: CADWorx, for plant design; CAESAR II, for pipe stress analysis; PV Elite and Visual Vessel Design, for pressure vessel analysis; TANK, for storage tank analysis; and GT STRUDL, for structural analysis.
Soon to be known as Hexagon Process, Power & Marine, Intergraph PP&M is part of Hexagon (Nasdaq Stockholm:HEXA B; hexagon.com), a leading global provider of information technologies that drive quality and productivity across geospatial and industrial enterprise applications.
© 2017 Intergraph Corporation. All rights reserved. Intergraph, the Intergraph logo, CADWorx, CAESAR II, PV Elite and GT STRUDL are registered trademarks, and TANK is a trademark, of Intergraph Corporation or its subsidiaries. Other brands and product names are trademarks of their respective owners.