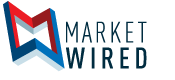 Forest2Market Launches Enhanced, Redesigned English and Portuguese Websites
/EINPresswire.com/ -- CHARLOTTE, NC--(Marketwired - January 17, 2017) - Forest2Market, Inc., a global provider of data solutions for the forest products industry, announced today the launch of its newly-redesigned English and Portuguese websites. These refreshed websites offer improved navigation, easy access to essential information, as well as features that offer a more comprehensive understanding of the company's capabilities and an improved user experience. The new websites have an uncluttered design and enhanced content focused on the company's mission to provide the highest-quality transaction data and analytics available to the forest products industry.
The newly-restyled Portuguese website for its Brazilian division, Forest2Market do Brasil, will possess the same look, feel and functionality of the new English-language site. Forest2Market do Brasil has also finalized the development of a new blog, as well as a newsletter to be published monthly in Portuguese. Both of these content channels will serve the Brazilian and LATAM forest products industry and investors abroad by offering industry updates, fresh perspectives and insider trends affecting the forestry sector.
As Forest2Market continues to expand into wood-consuming markets in Europe, the company also announced today that additional versions of its newly-redesigned website will be available in Finnish, Swedish and Russian in 2Q2017.
"We are excited about the launch of our new English and Portuguese websites, and we believe that the wealth of information they provide will bring real value to manufacturers, investors and partner organizations operating within the US and Brazilian forest products industries," said Pete Stewart, Forest2Market's President and CEO. "As we continue to expand into new markets, we also believe that the upcoming Finnish, Swedish and Russian sites will allow visitors to have an informative experience while learning about our business, capabilities and solutions for the many diverse members of the forest products industry."
Marcelo Schmid, Director of Forest2Market do Brasil, added "We are pleased to unveil an improved website and online experience in Portuguese for the Brazilian forest products community, and we look forward to providing valuable, relevant content in Portuguese to our newsletter subscribers. Forest2Market is dedicated to supplying the highest quality data and analytics to our customers, and these new tools reflect our commitment to serving the needs of Brazil's forest industry."
The English and Portuguese sites are currently live today, January 17, 2017, and can be accessed at the addresses below:
English: http://www.forest2market.com
Portuguese: http://www.forest2marketdobrasil.com.br
About Forest2Market, Inc.
Forest2Market is a global provider of timber pricing, cost benchmarks and in-depth analytics for participants in the wood raw materials supply chain. Our data-based solutions provide insight into complex supply chain issues and support fact-based decision making and planning. The foundation of all Forest2Market products and services is our unique, current and proprietary database of delivered wood raw material transactions and the underlying extensive data collection infrastructure that enables us to collect millions of market transactions every year. Forest2Market is a neutral third-party, independent in ownership and structure. While actively involved in the industries we serve, we do not buy or sell timberland, timber, lumber or biomass. For more information, visit www.forest2market.com.