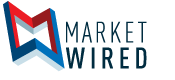 Early Warning Report Filed Pursuant to Canada's National Instrument 62-103
/EINPresswire.com/ -- NEW YORK, NEW YORK--(Marketwired - Jan 13, 2017) - This news release is issued by Ivanhoe Industries, LLC ("Ivanhoe Industries"), pursuant to the early warning requirements of Canada's National Instrument 62-103 with respect to common shares and warrants of Kaizen Discovery Inc. ("Kaizen").
On January 11, 2017, Kaizen completed a rights offering (the "Offering") where Ivanhoe Industries' affiliate, HPX TechCo Inc. ("HPX") exercised 138,699,460 rights issued by Kaizen to acquire 46,233,153 Kaizen common shares (each, a "Kaizen Share"). In addition, as partial consideration for entering into a standby commitment agreement ("Standby Agreement") with Kaizen (see Ivanhoe Industries' news release and early warning report dated November 18, 2016), HPX acquired 2,100,000 non-transferable warrants, with each warrant entitling HPX to acquire one (1) Kaizen Share at an exercise price per Kaizen Share of C$0.155 at any time on or before January 11, 2022. The rights offering and Standby Agreement are more fully described in Ivanhoe's early warning report and news release dated November 18, 2016.
The Offering was fully subscribed and therefore HPX was not required to acquire any Kaizen Shares beyond its basic pro rata entitlement pursuant to the Standby Agreement. As a result, the issuance of the 46,233,153 Kaizen Shares to HPX did not affect its securityholding percentage of Kaizen, which remained at 66.82%.
All of the securities described in this release as owned by, or to be subscribed by HPX are, and will be, beneficially owned and controlled by Ivanhoe Industries.
Ivanhoe Industries, through HPX, is acquiring these shares for investment purposes. Depending on economic or market conditions or matters relating to Kaizen, Ivanhoe Industries or HPX may choose to either acquire or dispose of additional Kaizen common shares.
For further information and to obtain a copy of the early warning report filed under applicable Canadian provincial securities legislation in connection with the transactions hereunder please go to the Kaizen's profile on SEDAR website at www.sedar.com, or contact Penny Schattenkirk at (604) 689-8765. Ivanhoe Industries has an office c/o 654-999 Canada Place, Vancouver, British Columbia, Canada V6C 3E1.
Penny Schattenkirk
(604) 689-8765