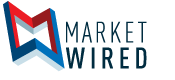 Spencer Fane Creates Strategic Sponsorship With iWerx, Kansas City's Newest Business Incubator
/EINPresswire.com/ -- KANSAS CITY, MO--(Marketwired - January 13, 2017) - Spencer Fane LLP is pleased to announce the creation of a strategic sponsorship with iWerx, Kansas City's newest business incubator and co-working space, recently opened in North Kansas City. The new Northland facility serves as home for dozens of businesses and hundreds more professionals based in Kansas City.
Spencer Fane attorneys will be a resource to iWerx members by holding routine office hours at the facility and providing education through presentations on legal topics that are critical to growing businesses.
"Our cooperation with Spencer Fane and the presence of these attorneys on our campus will provide a valuable resource for our business members," said Bob Martin, an iWerx Co-Founder. "We are grateful for members of the business community who have come alongside the work we are doing to promote entrepreneurship and innovation in Kansas City. We look forward to seeing what will grow out of these alliances."
Currently in the final stages of build-out, iWerx spans 33,000 sq. ft., offering approximately 38 private offices and collaborative work space to support an additional 200 independent workers. The space also provides four conference rooms, a 4,000 sq. ft. event pavilion, a video production studio and 10-gigabit Internet connectivity, technology that is unparalleled in the metro area.
iWerx targets post-revenue companies who have grown past the initial stages of business formation and seek the resources needed to expand and scale operations, including potential access to capital. iWerx provides curriculum, programming and partnerships to this end, with the ultimate hope that business and companies will eventually outgrow the incubator facility.
"We are thrilled to support the growing startup and small business community which Kansas City is known for," said Patrick J. Whalen, Spencer Fane Managing Partner. "Kansas City boasts so many talented professionals and young companies who have taken the risk to strike out on their own and build something notable. We believe iWerx equips these companies with the resources they need to be successful, and we are pleased to play a role in that development."
About Spencer Fane
Spencer Fane is a full-service business law firm focused on providing results that move clients and their businesses forward. With direct access to firm leadership and a different approach to client engagement, its attorneys instill confidence and certainty that the clients' interests are the firm's priority. The firm has offices in Colorado Springs and Denver, Colo.; Overland Park, Kan.; Jefferson City, Kansas City, Cape Girardeau, Springfield and St. Louis, Mo.; Omaha, Neb.; Oklahoma City, Okla. and Dallas, Texas. For more information, visit spencerfane.com or follow @spencerfane on Twitter.