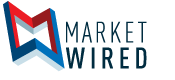 More Than 300 Mayors Slated to Attend the United States Conference of Mayors 85th Winter Meeting During Presidential Inaugural Week
Ford Motor Company Executive Chairman Bill Ford to Address Mayors, Wednesday, January 18th
Tuesday, January 17th to Thursday, January 19th | Capital Hilton Hotel | Washington, D.C.
/EINPresswire.com/ -- WASHINGTON, DC--(Marketwired - January 13, 2017) - Under the leadership of U.S. Conference of Mayors (USCM) President Oklahoma City (OK) Mayor Mick Cornett, a record number of more than 300 of the nation's mayors will convene in Washington, D.C. at the Capital Hilton Hotel to engage with Administration officials, Congressional members and business leaders to ensure the economic health of America's cities on the eve of the Presidential Inaugural, Tuesday, January 17th to Thursday, January 19th.
Ford Motor Company Executive Chairman Bill Ford will address the nation's mayors on Wednesday, January 18th during the Morning Plenary Session on the topic of The Human Impact of Smart Mobility and Autonomous Vehicles.
Additional highlights of the three-day convening include sessions on Transportation and Infrastructure, Healthcare, Public Safety, Immigration, Energy, Water, Education & the Workforce and a New Mayors Session with more than 75 first-time attendees preregistered for the meeting.
The mayors will hold a PRESS CONFERENCE on Tuesday, January 17th at 11:30am ET, where they will discuss their priorities for the new Presidential Administration. The bipartisan group will emphasize that more than 85% of people in the United States live in our nation's cities and metropolitan areas, thus mayors clearly understand how urban issues impact everyday Americans and are calling on the new Administration to engage mayors as it focuses on those issues.
Press Guidance: Press MUST register to attend the meeting at -- http://usmayors.org/85thWinterMeeting/press_registration.asp. On-site registration will also be available with current press credentials at the Capital Hilton in the New York Room (2nd Flr). A draft AGENDA and list of PREREGISTERED MAYORS are available at www.usmayors.org. All business/daytime sessions are OPEN to the press unless otherwise indicated. ALL EVENING EVENTS ARE CLOSED.
USCM is proud to announce that Ford Motor Company is the title sponsor for the Winter Meeting. Ford Motor Company is a global automotive and mobility company based in Dearborn, Michigan. With about 203,000 employees worldwide, the company's core business includes designing, manufacturing, marketing and servicing Ford and Lincoln vehicles. The company is also aggressively pursuing emerging opportunities with investments in electrification, autonomy and mobility.
WHAT:
OPENING PRESS CONFERENCE OF THE 85th USCM Winter Meeting:
Oklahoma City Mayor Mick Cornett, USCM President (R)
New Orleans Mayor Mitch Landrieu, USCM Vice President (D)
Columbia (SC) Mayor Stephen Benjamin (D)
Tom Cochran, USCM CEO and Executive Director + U.S. Mayors from across the country
WHEN:
Tuesday, January 17th at 11:30am - 12:30pm ET
WHERE:
Statler Room | Capital Hilton | 1001 16th St, NW | Washington, D.C. | 202-393-1000
About The United States Conference of Mayors -- The U.S. Conference of Mayors is the official nonpartisan organization of cities with populations of 30,000 or more. There are nearly 1,400 such cities in the country today, and each city is represented in the Conference by its chief elected official, the mayor. Like us on Facebook at facebook.com/usmayors, or follow us on Twitter at twitter.com/usmayors.