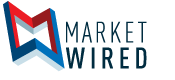 Global Alzheimer's Platform Foundation Appoints Cyndy Cordell as Vice President of Provider Relations
Healthcare Veteran To Drive Alzheimer's Clinical Trial Participation And Research
Cyndy Cordell, new Vice President of Provider Relations at Global Alzheimer's Platform
Click here for high-resolution version
/EINPresswire.com/ -- WASHINGTON, DC--(Marketwired - January 13, 2017) - Global Alzheimer's Platform Foundation (GAP Foundation), a nonprofit dedicated to reducing the time, cost and risk of Alzheimer's clinical trials, today announced the appointment of Cyndy Cordell to Vice President of Provider Relations. In this role, Cordell will manage and direct GAP Foundation's recruitment and engagement strategies for healthcare professionals, health plans and groups concerned with providing clinical care for patients who may be candidates for Alzheimer's clinical trials.
"I've dedicated my career to fighting this devastating disease and I will carry that deep commitment to my new role at the GAP Foundation," said Cyndy Cordell. "My focus will be on physician and patient relations, developing provider partnerships and creating comprehensive programs to speed innovative connections between clinical trials and get approved drugs to market faster."
Cordell most recently served as Director of Healthcare Professional Services for the Alzheimer's Association. In this role, she was responsible for conducting outreach to healthcare professionals and executing communications campaigns targeted toward patients, clinicians and healthcare systems. During her time, Cordell also worked with the Association's Policy Office, the U.S. Centers for Medicare and Medicaid, the National Institutes of Health, and the Administration on Aging, to bring beneficial policies to people with dementia. She served on the Association's Medicare Annual Wellness Visit task force and was instrumental in the publication of workgroup recommendations.
Cordell's previous roles include President of Remedica USA (now known as AS&K), Vice President of Community Relations and Business Development at Vista Health Systems, Director of Marketing and Public Relations at Condell Health Network and co-founder of Ledell, Inc.
"Cyndy has played a key role in managing community relations, policy issues and strategic development for Alzheimer's related healthcare services. The GAP Foundation is committed to connecting the research community, local communities, their physician colleagues and research volunteers. Cyndy's experience, personal passion and leadership will help us significantly grow participation in Alzheimer's clinical trials," said John Dwyer, president of GAP Foundation.
"The GAP Foundation is dedicated to helping bring new Alzheimer's treatments to market up to two years faster than today's practices allow. Cyndy's expertise in international and American healthcare systems and policy, coupled with her proven record of efficiency and community outreach, will help us advance that mission," said George Vradenburg, chairman of GAP Foundation and UsAgainstAlzheimer's.
For more information about GAP Foundation, visit www.globalalzplatform.org.
About Global Alzheimer's Platform Foundation
The Global Alzheimer's Platform Foundation was launched in 2015 by UsAgainstAlzheimer's and the Global CEO Initiative (CEOi) on Alzheimer's disease with the vision of creating an integrated global clinical trial network to reduce the time, cost and risk of Alzheimer's disease clinical trials, a critical factor in the pacing of efforts to speed an effective treatment of Alzheimer's disease to those with or at risk of the disease. Global Alzheimer's Platform Foundation, headquartered in Washington, D.C., aims to create a faster pathway to a treatment for Alzheimer's disease by 2025. It intends to do so by building a standing global clinical trial platform of willing individuals through novel web-based recruitment techniques coupled with a network of high performance clinical trial sites. Global Alzheimer's Platform Foundation also provides an organizational framework that links prominent research institutions, the private sector and government agencies in multiple countries to fight Alzheimer's disease.
For more information about GAP, please visit www.globalalzplatform.org.
Image Available: http://www.marketwire.com/library/MwGo/2017/1/13/11G127302/Images/Cyndy_Cordellv1-016aa66be77c923c9a2ac6512fa65113.jpg

Media Contact:
Ashley Boarman
Landis Communications Inc.
(415) 359-2312
gap@landispr.com