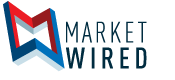 The OCSA Welcomes Hon. Jeff Leal as New Small Business Minister
/EINPresswire.com/ -- TORONTO, ONTARIO--(Marketwired - Jan 13, 2017) - The Ontario Convenience Stores Association (OCSA) welcomes the government's announcement today on the appointment of Hon. Jeff Leal as the Minister Responsible for Small Business.
"We interpret the appointment of a dedicated Small Business Minister as an acknowledgment of how important this segment is to Ontario's economy. With over 9000 convenience stores in the province, our channel makes up an important part of Ontario's small business community. We trust that with this appointment, small business interests will be better reflected in government policies." - CEO, Dave Bryans, OCSA
Small businesses make up approximately one-third of Ontario's GDP and are an important contributor to Ontario's economy. In fact, businesses with fewer than 100 employees make up 98% of total Ontario businesses and two-thirds of private sector employment in Ontario.(1) The convenience store sector alone contributes $18.4 billion to the Ontario economy, and $3.8 billion a year in tax revenues for the provincial government.(2)
"The OCSA is pleased to see the Ontario government, like their Federal counterpart, acknowledge that small businesses deserve their own channel in government. We are optimistic that the new Minister will be open to working constructively with us to address the issues that are hindering growth of our sector," added Bryans.
ABOUT THE OCSA
OCSA is a not-for-profit provincial association that is entirely funded by its members. Since inception, the association has grown steadily and today its membership includes the majority of major chainstore operators and other key suppliers in the industry. Representing over 6,000 stores located in Ontario, the OCSA is engaged on many issues affecting convenience store retailers, 50% of which are independent family stores. The Mission of the Ontario Convenience Stores Association is to represent the economic interests of convenience store retailers in Ontario.
Visit our website www.ontariocstores.ca.
Follow us on Twitter @OntarioCStores.
(1) From "Obstacles and Opportunities: The Importance of Small Business in Ontario, 2016", Ontario Chamber of Commerce (OCC).
(2) Based on 2014 numbers