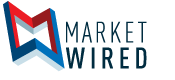 World Finance announces winners of 2016 Wealth Management Awards
/EINPresswire.com/ -- LONDON, ENGLAND--(Marketwired - Jan 13, 2017) - 2016 will be remembered as a year of shocks that caught even the most astute commentators and analysts off guard. In a year filled with so many surprises, wealth managers found their roles increasingly difficult. Nonetheless, in spite of this climate of uncertainty, many were able to confidently overcome these challenges and deliver outstanding results. These are the businesses that have received accolades in World Finance's 2016 Wealth Management Awards.
Defining politics and finance in 2016 were two events of tremendous significance: the election of Donald Trump as US President and the UK's vote to leave the European Union. Immediately after both, financial markets entered into a period of uncertainty and dramatic changes. In times like these, the wealth managers that make levelheaded decisions with a focus on the long-term always win out over those who panic and search for a short-term fix.
Against this backdrop, another threat to traditional wealth management models has also arisen. The emergence of robo-advisors, firms that use complex algorithms to automatically allocate assets, has upset the status quo. With advances in machine learning and the unprecedented insights that big data can provide, some argue that the role of asset managers has become unnecessary. Yet, despite these advances, the human connection that the best asset managers can provide is still favoured by high net worth individuals.
In light of this incredible year, World Finance's team of judges and journalists, along with the help of its worldwide readership, has found the very finest examples of asset management for the 2016 Investment Management Awards. Included in the new issue of World Finance are firms from Europe, Africa, North America, Latin America, Asia and the Middle East that have exceeded expectations to be named as the best among their peers.
To see the full list of this year's winners, pick up the latest issue of World Finance, available both in print and online now.
World News Media is a leading publisher of quality financial and business magazines, enjoying a global distribution network that includes subscriber lists of the most prominent and senior decision-makers around the world, as well as comprehensive airport, hotel and conference site distribution.