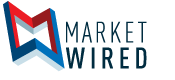 Canexus Files and Mails Meeting Materials for Upcoming Special Meeting of Shareholders
/EINPresswire.com/ -- CALGARY, AB--(Marketwired - January 12, 2017) - Canexus Corporation (TSX: CUS) (the "Corporation" or "Canexus") today announces the SEDAR filing and mailing of the Management Information Circular and Proxy Statement for the February 8, 2017 Special Meeting of Shareholders to approve the acquisition of all of the issued and outstanding shares of the Corporation by an indirect wholly-owned subsidiary of Chemtrade Logistics Income Fund ("Chemtrade") for cash consideration of $1.65 per share, all pursuant to a statutory plan of arrangement (the "Arrangement"). As Canexus announced by press release on December 15, 2016, the Arrangement was unanimously recommended by Canexus' Board.
The Arrangement reflects an enterprise value of approximately $900 million for Canexus. The consideration payable pursuant to the Arrangement represents a premium of 33.1% compared with the unaffected closing price of $1.24 per common share on the Toronto Stock Exchange on September 13, 2016 (the last trading day prior to Chemtrade's public announcement of its initial proposal to acquire Canexus).
All Canexus directors and members of senior management, as well as certain institutional shareholders representing approximately 20% percent of Canexus' common shares, have entered into voting support agreements in connection with the Arrangement.
Subject to the satisfaction of all conditions precedent set out in the Arrangement Agreement dated December 15, 2016 between Chemtrade and Canexus, including the approval of Canexus shareholders and the receipt of all necessary regulatory approvals, the Arrangement is expected to close in the first quarter of 2017.
Special Meeting of Shareholders
Canexus shareholders as of the record date of December 30, 2016, will receive proxy voting materials in advance to vote by proxy or in person at a Special Meeting of Canexus shareholders (the "Meeting") to be held February 8, 2017 at 3:30 p.m. at the Metropolitan Centre in Calgary, Alberta (333 - 4th Avenue SW).
The Meeting materials will include a Management Information Circular and Proxy Statement (the "Circular") that contains, among other things, details concerning the Arrangement, the reasons for and benefits of the Arrangement, the risks associated with the Arrangement, the requirements for the Arrangement to become effective, the procedure for receiving consideration for common shares, voting at the Meeting and other related matters. Shareholders are urged to carefully review the Circular and accompanying materials as they contain important information regarding the Arrangement and its consequences to shareholders.
Shareholder Questions
Canexus has engaged Kingsdale Shareholder Services as its proxy solicitor in connection with the Arrangement and asks that you contact Kingsdale if you have any questions or require assistance with voting. Kingsdale can be reached by email at contactus@kingsdaleshareholder.com or by telephone at 1-866-581-0507.
The Board of Directors UNANIMOUSLY recommends that Shareholders vote FOR the Arrangement.
About Canexus
Canexus produces sodium chlorate and chlor-alkali products largely for the pulp and paper and water treatment industries. Our four plants in Canada and two at one site in Brazil are reliable, low-cost, strategically located facilities that capitalize on competitive electricity costs and transportation infrastructure to minimize production and delivery costs. Canexus targets opportunities to maximize shareholder returns and delivers high-quality products to its customers and is committed to Responsible Care® through safe operating practices. Canexus common shares (CUS) and debentures (Series IV - CUS.DB.B; Series V - CUS.DB.C; Series VI - CUS.DB.D) trade on the Toronto Stock Exchange. More information about Canexus is available at www.canexus.ca.
Copies of the Meeting materials and certain related documents are available on SEDAR at www.sedar.com and on the Corporation's website.
Forward Looking Statements
This news release contains forward-looking statements and information relating to expected future events and financial and operating results of the Corporation and its subsidiaries, including with respect to: expectations regarding the timing of the mailing of the circular for and conduct of the Meeting, expectations regarding the completion of the proposed arrangement. Canexus has provided these anticipated times regarding the completion of the proposed arrangement in reliance on certain assumptions that Canexus believes are reasonable at this time, including assumptions as to the timing of receipt of the necessary regulatory and shareholder approvals and the time necessary to satisfy the conditions to the closing of the arrangement. These dates may change for a number of reasons, including unforeseen delays in preparing meeting materials, inability to secure necessary regulatory or shareholder approvals in the time assumed or the need for additional time to satisfy the conditions to the completion of the arrangement. Accordingly, readers should not place undue reliance on the forward-looking statements and information contained in this press release concerning these times The use of the words "expects", "anticipates", "continue", "estimates", "projects", "should", "believe", "plans", "intends", "may", "will" or similar expressions are intended to identify forward-looking statements. Forward-looking statements involve known and unknown risks, uncertainties and other factors that may cause actual results to differ materially from those anticipated in such forward-looking statements for a variety of reasons, including market and general economic conditions, future costs, treatment under governmental regulatory, tax and environmental regimes and the other risks and uncertainties detailed under "Risk Factors" in the Corporation's Annual Information Form filed on the Corporation's SEDAR profile at www.sedar.com. Management believes the expectations reflected in these forward-looking statements are currently reasonable but no assurance can be given that these expectations will prove to be correct and such forward-looking statements should not be unduly relied upon. Due to the potential impact of these factors, the Corporation disclaims any intention or obligation to update or revise any forward-looking statements, whether as a result of new information, future events or otherwise, unless required by applicable law. Any financial outlook information contained in this news release about prospective results of operations, financial position or cash flows is based on assumptions about future events, including economic conditions and proposed courses of action, based on Management's assessment of the relevant information currently available. Readers are cautioned that such financial outlook information contained in this news release should not be used for purposes other than those for which it is disclosed herein.
For more information, please visit www.canexus.com or contact:

Dean R. Beacon
Senior Vice President, Finance and CFO
(403) 571-7300

Sarah Scott
Investor Relations
(403) 571-7397

Media contact:
Phoebe Buckland
Longview Communications Inc.
(416) 649-8008

Shareholder contact:
Kingsdale Shareholder Services
1-866-581-0507
contactus@kingsdaleshareholder.com