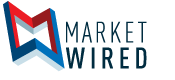 UPDATE - Outfit7 debuts My Talking Hank with a Brand New Take on Their Signature Tamagotchi Mechanic
Talking Hank's first app takes players on an exciting Hawaiian voyage as they take care of the adorable puppy, collect animal photos with him and have tons of fun along the way
/EINPresswire.com/ -- NEW YORK, NY--(Marketwired - Jan 12, 2017) - Outfit7, the entertainment company behind the hugely successful Talking Tom and Friends franchise, is excited to announce the launch of My Talking Hank, the very first app dedicated to the goofy and adventurous Talking Hank. For the first time, fans have the chance to interact with the adorable photographer as they join him on the island of Hawaii, where they can take care of Hank and collect animal photos throughout the different animal zones around the island. This new take on Outfit7's signature tamagotchi-style mechanic offers stunning graphics in a game that is interactive and unique.
"Our fans have made it abundantly clear that they love and adore Talking Hank, so we wanted to give them the opportunity to connect with the character in the same ways they have been able to connect with Talking Tom and Talking Angela," said Samo Login, founder and CEO of Outfit7. "Hank is a unique character with so many lovable qualities, so it's no surprise that our fans have been asking for him to have his own app."
The adventure of My Talking Hank begins as a stork delivers a cute and cuddly baby Talking Hank to the tropical island of Hawaii, where he needs your <3 to help him grow, feed him and explore the island. The app goes above and beyond the tamagotchi-style mechanics with an added element of animal photo collecting. Players choose from various foods and toys to lure over 115 different animals so, together with Hank, they can snap a photo to add to their photo album. Animals can show up at any moment in an unlocked animal zone, so players always have something new to look forward to each time they open the app.
"My Talking Hank draws the user in with an entertaining storyline, and allows players to form a deep connection with Talking Hank," said Samo Login. "The graphics and added interactive elements make sure players are always coming back for more."
My Talking Hank is free to download and includes the option for in-app purchases, which range in price. Hank needs your <3 right now, so be sure to download the app today!
My Talking Hank Trailer: https://www.youtube.com/watch?v=stOuHQ1jQEE
Download on iTunes: https://itunes.apple.com/us/developer/outfit7-limited/id351110111
Download on Android: https://play.google.com/store/apps/developer?id=Outfit7&hl=en
Talking Hank on Facebook: https://www.facebook.com/Talking-Hank-710114739084197/
Since the first Talking Talking Tom and Friends app launched over five years ago, the suite of apps has skyrocketed in popularity worldwide with more than 5.6 billion downloads. The franchise has also amassed over 10.3 billion video views of its various branded content online. In addition, Talking Tom and Friends, the animated series has cemented a rock-solid audience with over 10.6 million-plus subscribers on different YouTube channels . The 52 x11 minute episodes feature an all-star voice cast led by Golden Globe® and Emmy®-nominee Colin Hanks ("Fargo") and Tom Kenny ("SpongeBob SquarePants.").
About Outfit7 Limited
Outfit7 Limited is one of the fastest-growing multinational family entertainment companies on the planet, best known for its global phenomenon Talking Tom. Since the original Talking Tom app launch in 2010, Outfit7 has created numerous Talking Tom and Friends branded apps. In 2016 My Talking Tom was named one of the "Most Downloaded Games of All Time" for Android by App Annie.
Founded in 2009 by entrepreneurs on a mission to bring fun and entertainment to all, Outfit7 has grown from an instant app success into a fully-fledged media franchise. Their highly successful portfolio includes free mobile apps and games, a CGI animated series and web shorts, a global licensing and merchandising program, and a chart-topping sensation on YouTube. The Talking Tom and Friends apps have more than 5.4 billion downloads since launch, and over 300M active monthly users.
Outfit7's family-friendly apps are certified by PRIVO, an FTC approved COPPA safe harbor program, and in 2015, the My Talking Angela app was awarded both the National Parenting Center's Seal of Approval and the ePrivacy seal. For more information, visit Outfit7.com, or learn more about the brand's animated series at TalkingTomandFriends.com or on the Talking Tom and Friends YouTube Channel.