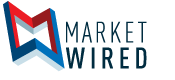 Worthington Industries Earns Recognition as Kalmar Supplier of the Year
/EINPresswire.com/ -- COLUMBUS, OH--(Marketwired - Jan 12, 2017) - Worthington Industries, Inc. (NYSE: WOR) has been named Supplier of the Year for Complex Engineered Products by Kalmar Rough Terrain Center, a specialized manufacturer of rough terrain material handling equipment. Kalmar selected Worthington in recognition of its dedication to providing outstanding quality and engineering expertise supporting new product development. 
"We are proud to receive this honor from Kalmar," said Zac Guisinger, Worthington Industries Engineered Cabs general manager. "This achievement is a tribute to our employees' dedication and commitment to deliver the highest quality and service to our customers."
Worthington supplies Kalmar with ROPS (roll over protection structure) cabs and engine pods for its RT022 Light Capacity Terrain Forklift, used primarily in military applications. This was the company's eighth annual supplier awards and Worthington's first time receiving recognition. Kalmar Rough Terrain Center, located in Cibolo, Texas, is a subsidiary of Cargotec, a recognized global leader in cargo and load handling solutions, headquartered in Helsinki, Finland.
About Worthington Industries
Worthington Industries is a leading global diversified metals manufacturing company with 2016 fiscal year sales of $2.8 billion. Headquartered in Columbus, Ohio, Worthington is North America's premier value-added steel processor providing customers with wide ranging capabilities, products and services for a variety of markets including automotive, construction and agriculture; a global leader in manufacturing pressure cylinders for industrial gas and cryogenic applications, CNG and LNG storage, Cryogenic transportation and storage and alternative fuel tanks, oil and gas equipment, and consumer products for camping, grilling, hand torch solutions and helium balloon kits; and a manufacturer of operator cabs for heavy mobile industrial equipment; laser welded blanks for light weighting applications; automotive racking solutions; and through joint ventures, complete ceiling grid solutions; automotive tooling and stampings; and steel framing for commercial construction. Worthington employs approximately 10,000 people and operates 79 facilities in 11 countries.
Safe Harbor Statement
The Company wishes to take advantage of the Safe Harbor provisions included in the Private Securities Litigation Reform Act of 1995 (the "Act"). Statements by the Company relating to its ability to increase market participation, expand and integrate capacity, increase efficiencies and reduce lead time, achieve growth in general and in specific markets, and other statements which are not historical information constitute "forward looking statements" within the meaning of the Act. All forward-looking statements are subject to risks and uncertainties which could cause actual results to differ from those projected. Factors that could cause actual results to differ materially include risks described from time to time in the Company's filings with the Securities and Exchange Commission.
Cathy M. Lyttle
VP, Corporate Communications and Investor Relations
(614) 438-3077
Email Contact

Sonya L. Higginbotham
Director, Corporate Communications
(614) 438-7391
Email Contact

200 Old Wilson Bridge Rd.
Columbus, Ohio 43085
WorthingtonIndustries.com