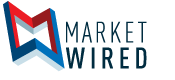 First Nations Awards $310,000 in FDPIR-Related Nutrition Education Grants to 21 Tribes and Native Organizations in 12 States
/EINPresswire.com/ -- LONGMONT, CO--(Marketwired - January 12, 2017) - First Nations Development Institute (First Nations) today announced the selection of 21 tribes and Native American organizations to receive grants to start or expand nutrition education programming in their communities as part of the USDA's Food Distribution Program on Indian Reservations (FDPIR).
With the generous support of the Walmart Foundation, First Nations awarded a total $310,000 to 21 grantees across 12 states. The award amounts vary by grantee. Under this project, the FDPIR programs will expand access to nutrition education programs in Native communities and measure the effectiveness of education interventions. These grants allow tribes to design or expand culturally- and community-based nutrition education projects that encourage individuals and families to improve their nutrition, healthy habits, plus generally broaden access to nutrition education programs.
Because of a variety of issues including inadequate funding, many FDPIR programs do not have the opportunity to provide nutrition education to their constituents. These grants are intended to expand these opportunities through activities such as nutrition workshops, cooking classes/food demonstrations, healthy recipe development, development and dissemination of educational materials, and more.
The recipients are:
Cherokee Nation, Tahlequah, Oklahoma, $20,000
Cheyenne & Arapahoe Tribes of Oklahoma, Concho, Oklahoma, $20,000
Fort Belknap Indian Community, Harlem, Montana, $10,000
Gila River Indian Community, Sacaton, Arizona, $10,000
Lummi Nation Service Organization, Bellingham, Washington, $10,000
Ponca Tribe of Oklahoma, Ponca City, Oklahoma, $10,000
Red Lake Band of Chippewa Indians, Red Lake, Minnesota, $10,000
Seminole Nation of Oklahoma, Wewoka, Oklahoma, $20,000
Seneca Nation of Indians, Irving, New York, $20,000
South Fork Te-Moak Shoshone Indian Reservation, Spring Creek, Nevada, $10,000
Spirit Lake Tribe, Fort Totten, North Dakota, $20,000
Swinomish Indian Tribal Community, La Conner, Washington, $10,000
Oneida Tribe of Indians of Wisconsin, Oneida, Wisconsin, $20,000
White Mountain Apache Tribe, Whiteriver, Arizona, $10,000
Menominee Indian Tribe of Wisconsin, Keshena, Wisconsin, $26,000
Choctaw Fresh Produce, Philadelphia, Mississippi, $15,000
Painted Desert Demonstration Project DBA the STAR School, Flagstaff, Arizona, $15,000
REDCO (Rosebud Economic Development Corporation), Mission, South Dakota, $15,000
Bishop Paiute Tribe, Bishop, California, $15,000
Thunder Valley Community Development Corporation, Porcupine, South Dakota, $15,000
Muckleshoot Indian Tribe, Auburn, Washington, $9,000
About First Nations Development Institute
For 36 years, using a three-pronged strategy of educating grassroots practitioners, advocating for systemic change, and capitalizing Indian communities, First Nations has been working to restore Native American control and culturally-compatible stewardship of the assets they own -- be they land, human potential, cultural heritage or natural resources -- and to establish new assets for ensuring the long-term vitality of Native American communities. First Nations serves Native American communities throughout the United States. For more information, visit www.firstnations.org.
PROGRAM CONTACT:
Raymond Foxworth
First Nations Vice President of Grantmaking, Development & Communications
rfoxworth@firstnations.org
(303) 774-7836 x207

MEDIA CONTACT:
Randy Blauvelt
First Nations Senior Communications Officer
rblauvelt@firstnations.org
(303) 774-7836 x213