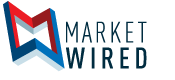 Brookfield Residential Recognized as a 2017 Aon Best Employer in North America
Global HR consulting firm identifies North America's top employers for workplace excellence.
/EINPresswire.com/ -- CALGARY, ALBERTA--(Marketwired - Jan 11, 2017) - Brookfield Residential, a leading North American land developer and homebuilder, has been recognized as a 2017 Aon Best Employer in Canada and the United States. Aon Hewitt, the global talent, retirement and health solutions business of Aon plc (NYSE:AON) runs the Aon Best Employer program, which measures and recognizes employer excellence worldwide. This is the first year that Brookfield Residential has been awarded this prestigious recognition.
"We are humbled and proud to be named one of the Best Employers in North America," said Alan Norris, President and Chief Executive Officer at Brookfield Residential. "Our people are our greatest assets so the fact that the ranking is based on employees' feedback makes this recognition even more special."
With more than 15 years of experience in best employer studies across the world, and backed by more than 20 years of experience in employee research, the Aon Best Employers program compares organizations to identify those that strive to create a competitive advantage through their people and become employers of choice. Employees are asked to fill out an in-depth survey where Aon then uses to identify organizations who have achieved outstanding results among their counterparts for engaging employees, demonstrating effective leadership, building a performance culture and leveraging the strength of their employer brand.
"This recognition is a testament to our ongoing commitment to cultivate a workplace that is open, inspiring and supportive," Norris commented. "We have offices in 12 markets across North America, and we work hard to engage our people, listen to their needs and address areas where we need to improve on. This achievement will motivate us to continue to work towards becoming the best place for people to work."
"The Aon Best Employers program recognizes the outstanding achievements of organizations that demonstrate excellence in the workplace and consistently deliver strong, sustainable business results," said Neil Crawford, partner, the Aon Best Employers Program leader, Aon Hewitt. "These exceptional organizations stand above the rest because they empower results through high employee engagement, a compelling employer brand, effective leadership and a high performance culture. We congratulate Brookfield Residential on being recognized with this distinct honor."
About Brookfield Residential
Brookfield Residential Properties Inc. is a leading land developer and homebuilder in North America. We entitle and develop land to create master-planned communities, build and sell lots to third party builders, and conduct our own home building operations. We also participate in select, strategic real estate opportunities, including infill projects, mixed use developments, and joint ventures. We are the flagship North American residential property company of Brookfield Asset Management, a leading global alternative asset manager with approximately $250 billion of assets under management.
Further information is available at BrookfieldResidential.com or Brookfield.com.