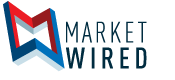 In 2016, More than 5,000 ASL Interpreters Attended Sorenson Communications-Sponsored Workshops and Webinars
/EINPresswire.com/ -- SALT LAKE CITY, UT--(Marketwired - Jan 11, 2017) - Last year, Sorenson Communications, LLC sponsored more than 500 interpreting workshops that were attended by more than 5,000 American Sign Language (ASL) community and video interpreters (VIs). Those who attended and qualified were awarded 14,000 Continuing Education Units (CEUs), totaling nearly 2,000 contact hours of instruction. CEUs enable VIs to continue to work as professional ASL interpreters, either through the Registry of Interpreters for the Deaf or a state certifying agency, such as the Board for Evaluation of Interpreters.
As the largest employer of ASL interpreters in the U.S., Sorenson provides ongoing training for Sorenson employees to sharpen their skills and keep pace with the most current training while simultaneously earning CEUs needed to maintain professional certification status.
"Sorenson is committed to supporting the communication needs of the Deaf community," notes Chris Wakeland, Sorenson Communications vice president of interpreting. "In an effort to provide the best-possible interpreting and technology experience for our Deaf SVRS customers, Sorenson offers opportunities for interpreters to enhance their skills through diverse training, educational and professional development opportunities.
"Since many ASL interpreters perform both VRS and community interpreting work, when Sorenson interpreters' skills are strengthened, so is the overall quality of community interpreting," says Wakeland.
According to Amy Kalmus, Sorenson Communications director of professional development and training, "In 2017, the professional development and training department looks forward to adding more training and development opportunities that include eLearning and self-paced modules, workshops and webinars focusing on an array of topics that support the learning for interpreters working in the VRS setting."
About Sorenson Communications
Sorenson Communications, LLC® (www.sorenson.com) is a provider of industry-leading communications products and services for the Deaf and hard-of-hearing. The company's offerings include Sorenson Video Relay Service® (SVRS®), the highest-quality video interpreting service; the Sorenson ntouch® VP and the ntouch® VP2 videophones, designed especially for use by Deaf individuals; ntouch® PC, software that connects users to SVRS by using a PC and webcam; ntouch® for Mac®, software that connects users to SVRS by using an Apple® computer; ntouch® Tablet, which turns the Apple iPad® with a front-facing camera into a larger-screen mobile VP; and ntouch® Mobile, an application empowering SVRS communication via mobile devices.
Disclaimer
If you choose Sorenson as your default provider, you can port your existing 10-digit number to Sorenson from another provider or Sorenson can provide you with one for the geographic area where you live or work. If you later change your default provider, you can port your number to that provider. When selecting Sorenson, you must provide to Sorenson the physical address (i.e., the Registered Location) from which you are placing the call, so that Sorenson can properly route any 911 calls you may make. If you move or change your location, you must notify Sorenson immediately. You can update your Registered Location from your Sorenson videophone by calling 800-659-4810 or by visiting www.svrs.com/moving. Sorenson will confirm receipt of your Registered Location information. Emergency calls made via internet-based TRS may not function the same as traditional E911 service. For example, you may not be able to dial 911 if there is an internet-service failure or if you lose electrical power, and your 911 call may not be routed correctly if you have not updated your Registered Location. For more information on the process of obtaining 10-digit numbers and the limitations and risks associated with using Sorenson's VRS to place a 911 call, please visit Sorenson's website: www.sorenson.com/disclaimer. For information on toll-free numbering, please visit www.svrs.com/tollfree.