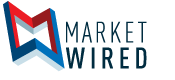 HouseLens Launches Online Marketplace to Connect Real Estate Photographers and Agents
MarketPlace will integrate with HouseLens SaaS tools for managing photography businesses
/EINPresswire.com/ -- NASHVILLE, TN--(Marketwired - January 11, 2017) - HouseLens, the nation's leading provider of real estate visual marketing services, has launched an online marketplace focused exclusively on professional photo, video, 3D and drone services for real estate.
The platform, called MarketPlace, is currently open for photographer registration and will launch to HouseLens's network of more than 100,000 real estate agents this spring.
"Through the process of completing tens of thousands of shoots, we've built strong relationships with both real estate agents and photographers all over the country," says HouseLens Founder & CEO Andrew Crefeld. "We're drawing on that experience to make this a platform where agents and photographers can truly connect, particularly as agents expand their marketing to include newer media such as 3D."
MarketPlace provides professional real estate photographers with a wide-reaching forum for showcasing their work and connecting with leads for their businesses. The platform stands out for its native support of a range of media types -- a legacy of HouseLens's extensive experience as a multimedia content producer. Photographers can highlight photo, video, 3D and drone work in their profiles and deliver all four types of content to agents directly through MarketPlace. The platform also provides tools for bidding on shoots and collecting payment.
For real estate agents, MarketPlace provides an easy, one-stop solution for finding local pros who specialize in real estate photos, video, 3D or drone services. Agents can request a quote from a specific photographer, distribute a project for open bidding, download and manage their content and pay for their shoots.
Signup is free for both photographers and agents, with HouseLens capturing a $10 fee from artists for each transaction completed through MarketPlace.
The platform will also integrate with ArtistPro, HouseLens' suite of SaaS tools for managing photography businesses. ArtistPro is currently in beta and will be available in full release within the next month. The offering includes work order, scheduling, content management and invoicing tools. It also allows photographers to provide agents with a full-featured content portal and single-property webpage for every shoot.
"On-demand services are a defining feature of today's business landscape," Crefeld says. "As real estate agents rise to the occasion in this area, their vendors have to do the same. MarketPlace and ArtistPro together give real estate agents and photographers the tools they need to succeed as entrepreneurs in the new economy."
For a closer look at Marketplace or ArtistPro, visit MyHouseLens.com. For more information about HouseLens, contact Director of Marketing Kathryn Royster at kroyster@houselens.com.
Embedded Video Available: https://vimeo.com/198887530