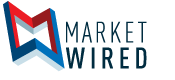 Majesco Entertainment Company Reports Name Change to PolarityTE(TM), Inc.
/EINPresswire.com/ -- SOUTH PLAINFIELD, NJ--(Marketwired - Jan 10, 2017) - Majesco Entertainment Company (NASDAQ: COOL) ("Majesco") following its previous announcement that it signed a definitive merger agreement with PolarityTE™, Inc., a Nevada corporation ("Polarity ") www.polarityte.com, (the "Merger") today announced that the Company's name has been changed to PolarityTE™, Inc., effective with The NASDAQ Capital Market at the open of business on January 11, 2017. The Company's new CUSIP will be 731094108 and its common stock will continue to trade under the symbol "COOL."
"Changing the company's name reflects our current business focus following the December 1, 2016 definitive merger agreement with PolarityTE™, Inc.," said Denver Lough MD, PhD, Chairman and CEO.
Completion of the Merger is subject to a number of conditions, including stockholder approval. There can be no assurance that the conditions will be met or that the Merger will be successful. The Merger and our business generally is subject to a number of risks that are more fully described under "Risk Factors" that appear in our filings and reports with the SEC.
About PolarityTE, Inc.
Majesco Entertainment Company (the "Company") is a technology company which has developed, marketed, published and distributed software through online platforms. The Company develops applications for gaming on computers, handheld devices and game consoles. The Company has had blockbuster hits (Zumba Fitness) which have not been replicated and in furtherance of seeking to diversify on December 1, 2016 entered into an Agreement and Plan of Reorganization (the "Agreement") to acquire the patents, know-how and trade secrets of PolarityTE, Inc. ("PolarityTE"). PolarityTE is the owner of patent applications and know-how related to regenerative medicine and tissue engineering, as well as software applications used in diagnosis and treatment related to regenerative medicine. PolarityTE seeks to develop and obtain regulatory approval for technology that will utilize a patient's own tissue substrates for the regeneration of skin, bone, muscle, cartilage, fat, blood vessels and nerves. Majesco is headquartered in Plainfield, New Jersey, and its common stock is traded on The NASDAQ Capital Market under the symbol: COOL. More info can be found online at majescoent.com and polarityte.com
Forward Looking Statements
Certain statements contained in this release are "forward-looking statements" within the meaning of the Private Securities Litigation Reform Act of 1995. Forward looking statements contained in this release relate to, among other things, risks related to the Company's proposed acquisition of PolarityTE, Inc. and to the business of PolarityTE, Inc. They are generally identified by words such as "believes," "may," "expects," "anticipates," "should'" and similar expressions. Readers should not place undue reliance on such forward-looking statements, which are based upon the Company's beliefs and assumptions as of the date of this release. The Company's actual results could differ materially due to risk factors and other items described in more detail in the "Risk Factors" section of the Company's Annual Reports filed with the SEC (copies of which may be obtained at www.sec.gov) as well as risks associated with the Company's acquisition target set forth in the Current Report on Form 8-K filed with the Securities and Exchange Commission on December 7, 2017. Subsequent events and developments may cause these forward-looking statements to change. The Company specifically disclaims any obligation or intention to update or revise these forward-looking statements as a result of changed events or circumstances that occur after the date of this release, except as required by applicable law.