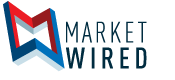 Nissan Vmotion 2.0 concept makes world debut at North American International Auto Show -- previews future sedan design direction
Nissan Vmotion 2.0 concept
Click here for high-resolution version
/EINPresswire.com/ -- DETROIT, MI--(Marketwired - January 09, 2017) -
Nissan Vmotion 2.0 concept takes center stage at 2017 North American International Auto Show debut
Futuristic styling signals evolution of Nissan signature "V-motion" front end design utilized on current Murano crossover and Maxima sedan
Vmotion 2.0 concept also features Nissan Intelligent Driving, one of the three core elements of Nissan Intelligent Mobility
New 2017 Nissan Rogue Sport -- an extension of Nissan's #1 selling vehicle in the U.S. -- also shown during media event
Nissan today signaled the future direction of the company's sedan design direction and intelligent-mobility technology with the world debut of the Nissan Vmotion 2.0 concept at the 2017 North American International Auto Show. The Vmotion 2.0 concept combines a high sense of style, emotional design, space, comfort and technology to make the mobility experience seamless for busy professionals.
Also making its auto show debut was the 2017 Nissan Rogue Sport, which is designed to expand the audience for Nissan's top-selling Rogue crossover when it goes on sale this spring at Nissan dealers nationwide.
Presenting the pair of new vehicles were José Muñoz, Chief Performance Officer, Nissan Motor Co., Ltd.; Chairman, Nissan North America, Inc., who also provided details on Nissan's record 2016 sales; and Shiro Nakamura, Senior Vice President, Chief Creative Officer, Nissan Motor Co., Ltd., who addressed the Vmotion 2.0 concept's combination of unique style and advanced Nissan Intelligent Mobility technology.
"In 2016, Nissan surpassed 1.5-million vehicle sales in the United States for the second consecutive year. Our #1 selling Rogue crossover was a key contributor to this all-time record sales, with Rogue sales up nearly 15 percent," said Muñoz. "The new 2017 Rogue Sport, with its combination of fun-to-drive and advanced Nissan Intelligent Safety Shield technologies, is guaranteed to help keep our momentum going strong into the new year."
Available Rogue Sport technology includes an Around View® Monitor (AVM) with Moving Object Detection (MOD)1, Forward Emergency Braking with Pedestrian Detection2, Intelligent Cruise Control3 and Rear Cross Traffic Alert4.
The Nissan Vmotion 2.0 concept offers hints at the future of "Nissan Intelligent Mobility," the company's roadmap to achieve zero emissions and zero fatalities.
"Technology is evolving. So is design. At Nissan we see design as the ultimate expression of how customers see themselves, but also an expression of the vision and values of our brand," said Nakamura. "Vmotion 2.0 previews what the future designs from Nissan will be. And it is an insightful proposition of what the future sedan could be in the coming years."
The Nissan Vmotion 2.0 concept's dramatic silhouette is characterized by a "floating roof," with a line flowing seamlessly from the steeply raked A-pillars to the trunk lip. An extended wheelbase shows off the car's generous cabin, while the distinctive body surface is defined by Nissan's "Emotional Geometry" design language. The dynamic high-tension body is crafted in a warm silver paint with copper undertones. With a layered effect for the paint finish, a glimpse of the body at different angles reveals a subtle but different hue.
The new Rogue Sport and Vmotion 2.0 concept will be on display at the Nissan booth throughout the North American International Auto Show, which runs from Jan. 14th through Jan. 22nd at Cobo Center in downtown Detroit.
For more information on the new Vmotion 2.0 concept, Rogue Sport and the complete Nissan vehicle lineup, please visit www.NissanNews.com.
About Nissan North America
In North America, Nissan's operations include automotive styling, engineering, consumer and corporate financing, sales and marketing, distribution and manufacturing. Nissan is dedicated to improving the environment under the Nissan Green Program and has been recognized annually by the U.S Environmental Protection Agency as an ENERGY STAR® Partner of the Year since 2010. More information on Nissan in North America and the complete line of Nissan and Infiniti vehicles can be found online at www.NissanUSA.com and www.InfinitiUSA.com, or visit the U.S. media sites NissanNews.com and InfinitiNews.com.
About Nissan Motor Co., Ltd.
Nissan is a global full-line vehicle manufacturer that sells more than 60 models under the Nissan, Infiniti and Datsun brands. In fiscal year 2015, the company sold more than 5.4 million vehicles globally, generating revenue of 12.2 trillion yen. Nissan engineers, manufactures and markets the world's best-selling all-electric vehicle in history, the Nissan LEAF. Nissan's global headquarters in Yokohama, Japan manages operations in six regions: ASEAN & Oceania; Africa, Middle East & India; China; Europe; Latin America and North America. Nissan has been partnered with French manufacturer Renault since 1999 and Mitsubishi Motors since 2016 under the Renault-Nissan Alliance.
For more information on our products, services and commitment to sustainable mobility, visit our website at http://www.nissan-global.com/EN/. You can also follow @NissanMotor on Twitter.
1. AVM with MOD cannot completely eliminate blind spots and may not detect every object. MOD operates at vehicles speeds below 5 mph. Always check surroundings and turn to look behind you before moving vehicle.
2. Forward Emergency Braking and Forward Emergency Braking with Pedestrian Detection are not a replacement for responsible driving. May not provide warning or braking in certain conditions. Limitations apply. See Owner's Manual for details.
3. Intelligent Cruise Control is not a collision avoidance system or warning device. Designed to use limited braking. Failure to apply the brakes could result in an accident.
4. Not a substitute for proper backing procedures. May not detect all moving vehicles. Speed and other limitations apply. See Owner's Manual for details.
Image Available: http://www.marketwire.com/library/MwGo/2017/1/8/11G126757/Images/Embargoed_Jan9_1130amET_Nissan_Vmotion_2_point_0_0-7c30dd8ef4d9b523b0e44277b07de75d.jpg