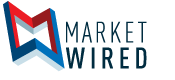 PolarityTE(TM) Inc. Adds Prominent Surgical Leaders to the Clinical Advisory Board
/EINPresswire.com/ -- SOUTH PLAINFIELD, NJ--(Marketwired - Jan 9, 2017) - Majesco Entertainment, Inc. (NASDAQ: COOL) ("Majesco") following announcement that it had signed a definitive merger agreement with PolarityTE™, Inc. ("Polarity") www.polarityte.com, (the "Merger") supplements its esteemed Clinical Board of Advisors with more innovative thought leaders in plastic and reconstructive surgery and regenerative medicine with Drs. Bentz, Bluebond-Langner, and Katz. Denver Lough MD, PhD, Chairman and CEO, remarked, "PolarityTE is focused on delivering transformative tissue engineering products with robust clinical application and demand. This company strives to become a radically different regenerative medicine company, which can serve as an incubator for innovative solutions to the most difficult surgical problems. From bedside to bench and back to bedside. It is this constant feedback, channeling, and shifting that will usher in the dream of personalized autologous tissue engineering. The hospital and operating room are integral to our disruptive innovation channel, and therefore, surgeons are critical to our product development. I couldn't be more inspired by any group of surgeons than our growing Clinical Board of Advisors, and I'm particularly enthusiastic to announce the next group of Clinical Advisors as:"
Michael L. Bentz, MD, FACS, FAAP
Interim Chairman, Department of Surgery
Layton F. Rikkers MD Chair of Surgical Leadership
Professor of Surgery, Pediatrics and Neurosurgery
Chairman, Division of Plastic Surgery
University of Wisconsin School of Medicine and Public Health
Rachel Bluebond-Langner, MD
Assistant Professor of Plastic and Reconstructive Surgery
Transgender Surgery
Hansjorg Wyss Department of Plastic Surgery
New York University School of Medicine
NYU Langone Medical Center
Ryan Katz, MD, FACS
Attending Surgeon
Department of Orthopedics
Curtis National Hand Center
MedStar Union Memorial Hospital
Completion of the Merger is subject to a number of conditions, including stockholder approval. There can be no assurance that the conditions will be met or that the Merger will be successful. The Merger and our business generally is subject to a number of risks that are more fully described under "Risk Factors" that appear in our filings and reports with the SEC.
About PolarityTE
PolarityTE, Inc. is the owner of a novel regenerative medicine and tissue engineering platform developed and patented by Denver Lough MD, PhD. This radical and proprietary technology employs a patients' own cells for the healing of full-thickness functionally-polarized tissues. If clinically successful, the PolarityTE platform will be able to provide medical professionals with a truly new paradigm in wound healing and reconstructive surgery by utilizing a patient's own tissue substrates for the regeneration of skin, bone, muscle, cartilage, fat, blood vessels and nerves. It is because PolarityTE uses a natural and biologically sound platform technology, which is readily adaptable to a wide spectrum of organ and tissue systems, that the company and its world-renowned clinical advisory board, are poised to drastically change the field and future of translational regenerative medicine. More info can be found online at www.polarityte.com Welcome to the Shift™
Forward Looking Statements
Certain statements contained in this release are "forward-looking statements" within the meaning of the Private Securities Litigation Reform Act of 1995. Forward looking statements contained in this release relate to, among other things, the Company's ongoing compliance with the requirements of The NASDAQ Stock Market and the Company's ability to maintain the closing bid price requirements of The NASDAQ Stock Market on a post reverse split basis. They are generally identified by words such as "believes," "may," "expects," "anticipates," "should'" and similar expressions. Readers should not place undue reliance on such forward-looking statements, which are based upon the Company's beliefs and assumptions as of the date of this release. The Company's actual results could differ materially due to risk factors and other items described in more detail in the "Risk Factors" section of the Company's Annual Reports filed with the SEC (copies of which may be obtained at www.sec.gov). Subsequent events and developments may cause these forward-looking statements to change. The Company specifically disclaims any obligation or intention to update or revise these forward-looking statements as a result of changed events or circumstances that occur after the date of this release, except as required by applicable law.