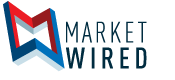 GB Sciences (GBLX): A Grow Business with a Moonshot in Biopharma -- CFN Media
/EINPresswire.com/ -- SEATTLE, WA--(Marketwired - Jan 6, 2017) - CFN Media Group ("CFN Media"), the leading agency and digital media network dedicated to legal cannabis, today announced publication of an article covering GB Sciences Inc.'s (OTCQB: GBLX) business model and outlook.
GB Sciences has spent the past year narrowing its focus and improving its balance sheet to prepare for growth. After securing cultivation and production licenses in Nevada, the company pivoted from an agricultural technology provider to a producer of medical cannabis and an innovator in cannabinoid research and development.
GB Sciences acquired its initial cultivation license in late-2014 and leveraged that to obtain additional licenses for production and dispensaries. Unlike many producers, the company standardizes its cannabis-based products through tissue replication technology to reduce genetic drift and ensures controlled growth conditions in sterile cleanrooms. This science-based approach is coupled with strict process controls to create a cultivation and production system that is compliant with cGMP and IS0 9001:2015 quality control systems. GB Sciences technology and process controls ensure safety and consistency of production for both bulk sale and to support its research and development programs.
The company very recently opened its Las Vegas production facility in January, which should begin generating cash flow in the first quarter of 2017. GB Sciences also recently announced the acquisition of two more Nevada licenses that will be folded into the Las Vegas production facility, expanding the scope of the business to include oil extraction/production as well as increasing the company's legal cannabis production capacity.
In October, the company filed the first of several patents covering complex cannabinoid-containing mixtures capable of enhancing dopamine secretion and protecting neurons from mitochondria-induced free radical damage occurring with Parkinson's disease, Alzheimer's disease, Lewy Body Dementia, and Huntington's disease, among others. The company hopes to start an FDA-sponsored pilot study over the next 12 months targeting Parkinson's disease. In December, GB Sciences also licensed a patent to develop new cannabis-based therapies for the treatment of heart disease.
Please follow the link to read the full article: http://www.cannabisfn.com/gb-sciences-gblx-a-grow-business-with-a-moonshot-in-biopharma/
Learn how to become a CFN Media client company, brand or entrepreneur: http://www.cannabisfn.com/become-featured-company/
Download the CFN Media iOS mobile app to access the world of cannabis from the palm of your hand: https://itunes.apple.com/us/app/cannabisfn/id988009247?ls=1&mt=8
Or visit our homepage and enter your mobile number under the Apple App Store logo to receive a download link text on your iPhone: http://www.cannabisfn.com
About CFN Media
CFN Media (CannabisFN), the leading creative agency and media network dedicated to legal cannabis, helps marijuana businesses attract investors, customers (B2B, B2C), capital, and media visibility. Private and public marijuana companies and brands in the US and Canada rely on CFN Media to grow and succeed.
CFN launched in June of 2013 to initially serve the growing universe of publicly traded marijuana companies across North America. Today, CFN Media is also the digital media choice for the emerging brands in the space.
About GB Sciences, Inc.
GB Sciences, Inc. (GBLX) is a diverse cannabis company, focused on cultivation as well as biopharmaceutical research and development. The Company's goal is creating safe, standardized, pharmaceutical-grade, cannabinoid therapies that target a variety of medical conditions. To learn more about GB Sciences, Inc., go to: http://growblox.com
Disclaimer:
Except for the historical information presented herein, matters discussed in this release contain forward-looking statements that are subject to certain risks and uncertainties that could cause actual results to differ materially from any future results, performance or achievements expressed or implied by such statements. Emerging Growth LLC, which owns CFN Media and CannabisFN.com, is not registered with any financial or securities regulatory authority, and does not provide nor claims to provide investment advice or recommendations to readers of this release. Emerging Growth LLC may from time to time have a position in the securities mentioned herein and may increase or decrease such positions without notice. For making specific investment decisions, readers should seek their own advice. Emerging Growth LLC may be compensated for its services in the form of cash-based compensation or equity securities in the companies it writes about, or a combination of the two. For full disclosure please visit: http://www.cannabisfn.com/legal-disclaimer/.