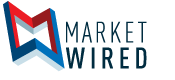 HempTech (HTCO) to Buildout Drug Development & Manufacturing Facility for Biotica Pharmaceuticals - HempTech's Automation Technology Help Grow Pharma Grade Strains in 2017
/EINPresswire.com/ -- ST. PETERSBURG, FL--(Marketwired - Dec 28, 2016) - HempTech Corp. (OTC PINK: HTCO), a provider of advanced Controlled Environment Agriculture (CEA) with sophisticated automation and analytical tools for the cultivators of legal industrial hemp and marijuana, has agreed to buildout drug development and manufacturing facility, one of many, for Biotica Pharmaceuticals beginning second quarter 2017. The new drug development and manufacturing facility will contain; Grow, Lab Extraction and Laboratory. HempTech will use its most sophisticated grow system, the grow.droid, in conjunction with CognetiX for development and delivery of pharmaceutical grade strains for use of medical discovery by Biotica. HempTech is the only cannabis grow technology provider offering advanced CEA and sophisticated analytics for development of pharmaceutical grade marijuana strains for pharmaceuticals globally.
Biotica Pharmaceuticals has developed BPRx™ Technology, which is a novel combinatorial library of phytocannabinoids and endocannabinoids for treating various human diseases. Biotica's current technology includes;
BPRx™-060216: Lead drug candidate to treat Eosinopilic Esophagitis (EoE)
BPRx™-060234: Lead drug candidate to treat early stages of Alzheimer's disease


Biotica, a privately held pharmaceutical company, has applied for two world-wide patent rights for the platform technologies and for specific novel drug formulations. They are actively procuring a portfolio of patents, trademarks, and trade secrets to reinforce and protect their technologies. They are conducting discovery research both in-house and with joint development agreements using their platform technology. For more information, you can visit their website at: http://www.bioticapharma.com.
"We are on mark to have an amazing year in 2017; from long expected sales on our renown product categories, major agreements such as with Biotica, to joint ventures and partnerships with the powerhouses in the cannabis industry, we are poised to chart great success in years to come," said acting CEO Sam Talari. "With expected legal and recreational cannabis market to reach billions of dollars in coming years, we will be positioned to capitalize on this tremendous opportunity."
HempTech is committed to bring cutting edge technology to cannabis growers everywhere. The perfect blend of technology and human experience, we bring you the best in automation systems.
For more information on the grow-droid™ and other products offered by HempTech, please contact us at 727-474-1810 or info@hemptechcorp.com.
About HempTech Corp
HempTech Corp (OTC PINK: HTCO), a Nevada corporation, is a provider of advanced Controlled Environment Agriculture (CEA) with sophisticated automation and analytical tools for the cultivators of legal industrial hemp and cannabis. We design and engineer specialized products using advanced sensors, process control techniques, big data aggregation, analytics and security solutions so cannabis growers can easily and effectively control every aspect of their operation. Through HempTech technologies, virtually every component of the plants' vegetative growth matrix and flower harvest is automated, documented and available in visible format both in real time and historically. This simplifies operations and ensures that the baselines set by the master grower are adhered to by the cultivation staff.
The Intelligent Automation Technology engineered for agricultural operations featuring CognetiX Cultivation Automation & Analytic Software drives improvement in productivity, efficiency, quality and sustainability. This industrial grade advanced Controlled Environment Agriculture (CEA) with analytical technology software, is being made available to small and large size cultivators that are not yet available in the Cannabis market. HempTech's goal is to provide cost effective and efficient cultivation of indoor cannabis through intelligent technologies and process control platforms.
HempTech's mission is to establish a reputation in the cannabis industry as a one-stop-shop that provides all the infrastructure elements required by growers in a manner that is fully integrated, state-of-the-art, and secure. Products include the SPIDer™ (Secure Perimeter Intrusion Detection), SmartSense™, SmartEnergy, and analytics dashboard CognetiX™ through which HempTech Corp. provides growers unparalleled data analysis capabilities to Know Their Grow!
HempTech -- America's Future Taking Root Today.
To request further information about HempTech, please email us at info@hemptechcorp.com, log onto our website at http://www.hemptechcorp.com or visit us at our Facebook page https://www.facebook.com/hemptechcorp or on Twitter @hemptechcorp.
Forward-Looking Statements
This press release may contain forward-looking statements covered within the meaning of the Private Securities Litigation Reform Act of 1995. These forward-looking statements relate to, among other things, plans and timing for the introduction or enhancement of our services and products, statements about future market conditions, supply and demand conditions, and other expectations, intentions and plans contained in this press release that are not historical fact and involve risks and uncertainties. Our expectations regarding future revenues depend upon our ability to develop and supply products and services that we may not produce today and that meet defined specifications. When used in this press release, the words "plan," "expect," "believe," and similar expressions generally identify forward-looking statements. These statements reflect our current expectations. They are subject to a number of risks and uncertainties, including, but not limited to, changes in technology and changes in pervasive markets. This release includes forward-looking statements within the meaning of Section 27A of the Securities Act of 1933 and Section 27E of the Securities Act of 1934. Statements contained in this release that are not historical facts may be deemed to be forward-looking statements. Investors are cautioned that forward-looking statements are inherently uncertain. Actual performance and results may differ materially from that projected or suggested herein due to certain risks and uncertainties including, without limitation, ability to obtain financing and regulatory and shareholder approval for anticipated actions.