Seventeen Year Old Prepares to Release Video Game Created With Only a Small Group of Friends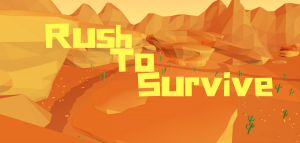 BOONVILLE, NY, UNITED STATES, December 28, 2016 /
EINPresswire.com
/ -- Boonville, December 26, 2016 - 17-year-old Collin Sawyer and a small group of friends have announced their first PC game "
Rush to Survive
" - everything you could want in a survival based, FPS game.
Fast paced gameplay meets a survival atmosphere in a small, deserted world riddled with loot. Find anything useful to help you survive, and come out on top. While guns, ammo and armor are a big plus to survival, look out for radiation and keep warm along the way. An every man for himself setting forces you away from others while you build up your arsenal. Other humans aren't the only thing to watch out for, hungry animals chase you down if caught, making your time here that much more difficult. Death is waiting around every corner and without respawns decision making is crucial, high risk = high reward.
Check out our Coming Soon Page at
http://prefundia.com/projects/view/rush-to-survive/11652/
Collin Sawyer
3152817715
email us here
Collin Sawyer

EIN Presswire does not exercise editorial control over third-party content provided, uploaded, published, or distributed by users of EIN Presswire. We are a distributor, not a publisher, of 3rd party content. Such content may contain the views, opinions, statements, offers, and other material of the respective users, suppliers, participants, or authors.