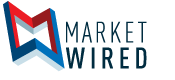 Vornado Announces Final Disposition of Skyline Properties Recognizing $486 Million Gain
/EINPresswire.com/ -- NEW YORK, NY--(Marketwired - December 27, 2016) - Vornado Realty Trust (NYSE: VNO) today announced the final disposition by the receiver of its Skyline properties in Fairfax, Virginia. As a result, all assets (approximately $237 million) and liabilities (approximately $723 million) related to the Skyline properties will be removed from Vornado's balance sheet and in the fourth quarter of 2016, Vornado will recognize a non-cash financial statement gain of approximately $486 million and no taxable income. Vornado has no further obligations relating to the Skyline Properties.
Vornado Realty Trust is a fully integrated equity real estate investment trust.
Certain statements contained herein may constitute "forward-looking statements" within the meaning of the Private Securities Litigation Reform Act of 1995. Such forward-looking statements involve known and unknown risks, uncertainties and other factors which may cause the actual results, performance or achievements of the Company to be materially different from any future results, performance or achievements expressed or implied by such forward-looking statements. Such factors include, among others, risks associated with the timing of and costs associated with property improvements, financing commitments and general competitive factors.
CONTACT:
Stephen Theriot
(201) 587-1000