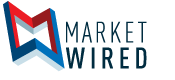 The Piacente Group's Ross Warner Leads J.P. Morgan DR Educational Series Discussion
/EINPresswire.com/ -- NEW YORK, NY--(Marketwired - December 27, 2016) - The Piacente Group, Inc. ("TPG"), a full-service, multinational investor relations consulting firm, today announced that TPG Vice President Ross Warner was selected by J.P. Morgan as the guest speaker for its DR Educational Series held in Shanghai and Beijing on December 20-21, respectively. The presentation and interactive discussion led by Mr. Warner, entitled How to Gain Management Buy-In for Your 2017 IR Program Plan, focused on helping Investor Relations Officers plan and execute their IR programs.
"IROs face numerous challenges in reaching out and communicating with global investors to promote their companies," Mr. Warner stated. "An essential component to a successful investor relations program plan is gaining the support of your management team. With 2017 around the corner, now is an ideal time to reset your investor relations goals, develop your strategies to achieve them and ensure that this plan aligns with your management team's agenda."
Mr. Warner leads TPG's Beijing IR practice. He holds a rich history of helping develop and implement strategic investor relations programs, working exclusively over the last decade with U.S.-listed companies based in China. Prior to joining TPG, Mr. Warner served as the Investor Relations Officer of Xueda Education Co., Ltd. and was previously the Vice President of Investor Relations at hiSoft Technology International, Ltd.
About The Piacente Group
TPG is a full-service investor relations and financial communications consulting firm with offices in New York, California, Beijing and Shanghai. Representing a balanced portfolio of U.S.- and China-based companies, TPG develops and implements strategic programs focused on broadening investment community sponsorship through best-practice execution. Value-driven communications, proactive and continuous outreach to Wall Street, targeted media relations and innovative social media methodologies work in concert to market TPG clients' securities before optimal investment audiences.
Please visit The Piacente Group at www.tpg-ir.com, Facebook and LinkedIn. Follow us on Twitter at http://twitter.com/tpgir.