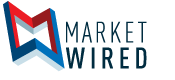 General Joseph Dunford Wraps Up His Second USO Holiday Tour This Christmas, Rounding out the USO's Year-long 75th Anniversary Celebration
Joining the Chairman of the Joint Chiefs of Staff on his four-day visit to the Middle East was special guests Kellie Pickler, Kyle Jacobs, Jeff Ross, Robert Irvine and Gail Kim
Command Sergeant Major John Wayne Troxell and wife, Sandra and USO CEO J.D. Crouch and wife, Kristin pose for a photo with country music star/TV personality Kellie Pickler, singer/songwriter Kyle Jacobs, TNA Hall of Famer Gail Kim, celebrity chef Robert Irvine, General Dunford and wife, Ellyn; and comedian and "Roastmaster General" Jeff Ross during their USO holiday tour to the Middle East. USO photo by Mike Clifton
Click here for high-resolution version
/EINPresswire.com/ -- ARLINGTON, VA--(Marketwired - December 27, 2016) - General Joseph Dunford delivered something far better than presents to American service members stationed in the Middle East this Christmas. The nation's highest-ranking military officer brought them smiles, laughs, music and more after wrapping up his annual USO Holiday Tour. His second USO tour in just two weeks, Dunford bought a touch of home to four military bases in four days, helping the military support organization officially round out its year-long 75th anniversary celebration with its final entertainment tour of 2016. Accompanying the chairman of the Joint Chiefs of Staff was country music star and TV personality Kellie Pickler, singer/songwriter Kyle Jacobs, comedian and "Roastmaster General" Jeff Ross, celebrity chef Robert Irvine, former WWE Diva-turned-six-time TNA Knockout Champ and TNA Hall of Famer Gail Kim and USO CEO and President J.D. Crouch II. This USO tour marked the eleventh for Pickler; eighth for Jacobs; sixth for Ross and Irvine, third for Dunford and very first for Kim. ***USO photo link below***
DETAILS:
As part of the trip, the group met with, served a holiday meal for and entertained hundreds of servicemen and women over Christmas.
Designed to deliver a much-needed break to Marines, airmen, soldiers, sailors, Coast Guardsmen, reservists and civilian employees stationed overseas during the holidays, this trip hosted four variety-style USO shows. This tour is a tradition that began 16 years ago when the USO first partnered with the Office of the Chairman of the Joint Chiefs of Staff.
Service members draw strength from connecting to the things they love and fight for. Just two months ago, the USO launched Force Behind the Forces -- a new brand awareness campaign encouraging Americans to demonstrate their appreciation for and support of those who selflessly serve our nation.
On Dec. 13th, the USO announced it reached its 75th anniversary goal of collecting one million messages of support to service members and upped it to 1.4 million messages - one message for every active-duty service member - by the end of 2016. Dunford and his special guests are joining the USO in urging everyone, everywhere to become the Force Behind the Forces by visiting USO.org/message and sending a message of support today.
At age 19, KELLIE PICKLER gained fame as a contestant on "American Idol," followed by a move to Nashville, where she has recorded four critically acclaimed albums ("Small Town Girl," "Kellie Pickler," "100 Proof," "The Woman I Am"). Since then, she has performed for fans around the world, celebrated a 2013 win on ABC's "Dancing with the Stars" and starred in the CMT reality show "I Love Kellie Pickler." Earlier this year, the USO honored Pickler with 2016 Spirit of Hope Award for her support America's armed forces and she released her brand-new single, "White Christmas," earlier this month. The granddaughter of a Marine, Pickler has participated in 10 USO tours since 2007 and entertained 44,248 troops and military families in 13 countries. Whether serving as an ambassador for the USO, celebrating her honeymoon on a USO tour, helping female service members pamper themselves through the USO's Ladies' Night program, auctioning off her Ram truck to benefit wounded troops through the USO, or helping raise money for the USO on "Family Feud," she always steps up. Two weeks ago, Pickler returned from Hawaii on her tenth USO tour.
Equally as devoted is Pickler's husband KYLE JACOBS, who scored songwriting success with Kimberly Locke's "8th World Wonder" and Garth Brooks' "More Than A Memory," which became the fastest-rising single in country music history. Whether cowriting songs like Tim McGraw's "Still" and Eli Young Band's "Dust," many of his songs are regularly featured on ABC's "Nashville." In addition to working with stars such as George Strait, Lee Brice, Scotty McCreery and Trace Adkins, Jacobs has participated in seven USO tours since 2011 and entertained 25,569 service members and family members in 12 countries. Among the countries he has visited with the USO are Iraq, Kuwait, Afghanistan, Bahrain, Germany, Kyrgyzstan, Spain, Italy, Turkey, United Kingdom, Djibouti and the U.S. Combined, Jacobs and Pickler have participated in six USO tours to 11 countries, and visited and entertained 22,464 service members and their families.
Affectionately referred to as the "Roastmaster General," JEFF ROSS has delivered show-stopping performances at countless celebrity roasts. Having roasted everyone from Justin Bieber and James Franco to Charlie Sheen and Roseanne Barr, Ross recently produced and starred in the "Comedy Central Roast of Rob Lowe." In 2016, Comedy Central debuted "Jeff Ross Presents Roast Battle" and a new special, "Jeff Ross Roasts Criminals: Live at Brazos County Jail." An avid supporter of the military, Ross has participated in five USO tours since 2003, entertained 59,925 troops in nine countries and participated in several USO hospital visits. Among the countries he has visited with the USO are Iraq, Kosovo, Germany, Kuwait, Djibouti, Afghanistan, South Korea, Japan and the United States. Earlier this year Ross participated in "A Celebration of Service Presented by the USO and Joining Forces" hosted by the White House and the USO at Joint Base Andrews. The event, which commemorated the USO's 75th anniversary and celebrated the fifth anniversary of Joining Forces, featured remarks from President Barack Obama, Vice President Joseph Biden, First Lady Michelle Obama and Dr. Jill Biden.
With more than 26 years in the culinary industry, there aren't many places ROBERT IRVINE hasn't cooked. During his time in the British Royal Navy and in the years that followed, he has cooked his way through Europe, the Far East, the Caribbean, the Americas and in hotels, on the high seas and even for the Academy Awards. As the host of "Restaurant: Impossible," one of Food Network's highest rated shows, Irvine is best known for saving struggling restaurants across America. Irvine has participated in five USO tours to eight countries and entertained 7,418 service men and women since 2015.
Traveling on a USO tour with her husband for the first time is Irvine's wife GAIL KIM - a Canadian professional wrestler, model and actress. A star in her own right, Kim began her career wrestling on the Canadian independent circuit before joining Worldwide Wrestling Entertainment (WWE) in 2002. In her WWE debut match, she won the Women's Championship title, becoming the first WWE Diva in history to win a championship in her first match. Kim later joined Total Nonstop Action (TNA) wrestling in September, where she performed as a tag team valet, a singles wrestler and later became the inaugural TNA Women's Knockout Champion. In the business for over 16 years, Kim was Inducted into the TNA Hall of Fame in 2016, becoming the first women ever inducted.
QUOTES:
Attributed to General Joseph Dunford:
"Over the past 14 years, our young men and women that have gone forward knowing that they had the support of the American people. Certain organizations are the physical manifestation of the support of the American people, and I don't know an organization that does it any more than the USO. For the last 75 years the USO has brought a little bit of home to service members serving overseas. But I would just tell you that it's more than just connecting the American people with their young men and women in uniform. It's more than making them feel like they have support back home. It actually has a lot to do with their combat effectiveness. It actually has a lot to do with their will, spirit, and discipline, and commitment, and focus that they have in accomplishing the mission every day."
Attributed to J.D. Crouch II, CEO and President, USO:
"It is fitting that we end our 75th anniversary year on a USO holiday tour in the company of some of our greatest supporters. Chairman Dunford and our USO tour veterans continually lend their support to USO programs that uplift and entertain our men and women in uniform across the globe. We are thankful for their commitment as a Force Behind the Forces in our milestone year and the years to come."
Attributed to Jeff Ross:
"I don't think I fully understood the job description of being a comedian until my first USO tour to Iraq back in the early days. I learned so much about the important work they do and how important it is to make them laugh, and feel appreciated. A little goes a long way and I want to do my part. I am honored to be out with the Chairman of the Joint Chiefs of Staff this holiday spreading cheers to those downrange, it really means a lot to me on a personal level."
Attributed to Robert Irvine:
"I've served military leaders and on warships, and to me it has always been about giving back. Whether I am cooking for troops or volunteering on entertainment tours throughout the year, working with the USO is a really big part of my life. It is something very humbling. Much like my last USO tour just two weeks ago, General Dunford's USO holiday tour has been inspiring."
Attributed to Gail Kim:
"In talking with Robert and hearing his stories, I knew what to expect but nothing could prepare me for the feeling I have in being on the ground accompanying General Dunford and visiting with our brave men and women on the front lines this Christmas. It's hard to even put into words how grateful I am for everything they do."
MULTIMEDIA:
USO Tour Photos: http://bit.ly/2i3Iz24
About the USO
The USO strengthens America's military service members by keeping them connected to family, home and country, throughout their service to the nation. At hundreds of locations worldwide, we are united in our commitment to connect our service members and their families through countless acts of caring, comfort, and support. The USO is a private, non-profit organization, not a government agency. Our programs, services and entertainment tours are made possible by the American people, support of our corporate partners and the dedication of our volunteers and staff.
In addition to individual donors and corporate sponsors, the USO is supported by President's Circle Partners: AT&T, the BNSF Railway Foundation, Clark Construction Group, LLC, The Coca-Cola Company, FedEx, Jeep, Johnson & Johnson, Kroger, NFL, Southern New Hampshire University and Four-Star Partners: Advisors Excel, BIC, ConAgra Foods, GEICO, Harris Teeter, Lockheed Martin, Microsoft, Starbucks, TKS, USAA and the Wawa Foundation. We are also supported through the United Way and Combined Federal Campaign (CFC-11381). To join us in this important mission, and to learn more about the USO, please visit uso.org.
Image Available: http://www.marketwire.com/library/MwGo/2016/12/27/11G126132/Images/chairman_andrews_122316001-f2971e97fafd92e1ada843cb2abf8616.jpg