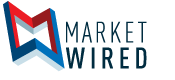 Foundry Commercial Completes 25 Acre Assemblage in Charlotte -- launches 367,000 Square-Foot Industrial Development
Commercial real estate firm continues strategic industrial growth in market with development of two-building, Class A industrial park -- SteelePoint
/EINPresswire.com/ -- CHARLOTTE, NC--(Marketwired - December 27, 2016) - Foundry Commercial announces their latest development project in joint venture with Thackeray Partners, to deliver two Class A industrial buildings in Charlotte's Southwest submarket, the largest industrial submarket in Charlotte. The development is named SteelePoint and will contain approximately 367,000 sf of institutional warehouse space near the intersection of Steele Creek Road and Westinghouse Boulevard.
SteelePoint will capitalize on dynamic market fundamentals, including single-digit vacancy, strong user demand, and limited new supply. The development will simultaneously deliver two, rear-load buildings containing a 250,000 square-foot and a 117,000 square-foot warehouse with a 200' shared, truck court. Preliminary plans call for tilt-wall construction, 30' clear height and ESFR sprinkler systems with flexible specifications accommodating single or multi-tenant users.
Foundry closed on four parcels from two different sellers totaling 25 acres allowing SteelePoint to offer access from both Steele Creek and Ed Brown roads, both of which intersect with Westinghouse Boulevard, the most developed industrial corridor in the submarket.
"Our local team was instrumental in assembling one of the best remaining undeveloped industrial tracts in the market -- the site has an 'infill' feel given the location, access and dense surrounding development. It's exciting to offer such high quality product to our clients on both the tenant and capital sides of the business," said Bill Simerville, managing director and principal at Foundry Commercial. "We secured the dirt and joint ventured with our partners at Thackeray -- now we get to deploy our construction management, project leasing, property management and asset management teams -- that's the alignment of interests across multiple disciplines that sets Foundry apart -- it's what attracted me to Foundry in the first place."
Foundry Commercial's presence in the Charlotte market has grown steadily since the company entered the region in 2011. Currently, the firm estimates the combined Charlotte and Raleigh offices lease roughly 30 percent of the third-party institutional market.
The company is actively investing in and developing industrial assets throughout the Southeast. In Orlando, Foundry Commercial is developing a combined 1.74 million square feet of industrial space through its Princeton Oaks and Crews Commerce Center assets, respectively. The firm is also developing a 1.75 million square-foot industrial asset in Miami, called Carrie Meek International Business Park.
For leasing information please call Fermin DeOca at 704-319-5077 or Eric Ridlehoover at 704-319-5080.
About Foundry Commercial
Foundry Commercial is a full-service real estate services and investment company with 270 employees and more than 40 million square feet of management and leasing across the Southeast and Texas. Foundry provides corporate services, brokerage, leasing, building management and project management services, and is the largest real estate service provider to religious and not-for-profit organizations in the Country. Foundry also includes a development and investment platform that is fully integrated into its services business, leveraging its local market expertise to control more than $500 million in advantaged investment opportunities in partnership with its clients. Foundry Commercial was founded as CNL Commercial Real Estate in 2007 and launched as Foundry in 2015 through a management-led buyout. For more information, visit www.foundrycommercial.com.
About Thackeray Partners
Founded in 2005, Thackeray Partners is a real estate investment firm seeking a diversified portfolio of stabilized, value-add, and development opportunities in industrial, multifamily, and retail properties throughout the United States, with a balance of income and capital appreciation on behalf of its partners. Thackeray invests in real estate through a series of private equity funds. The limited partners of Thackeray's funds consist primarily of university and hospital endowments, charitable foundations, and U.S. based family offices. Since inception, Thackeray has closed on joint venture and direct real estate transactions totaling over $3.8 billion, representing equity placements of over $800 million. Total investment activity includes over 175 separate transactions representing approximately 18,500 apartment units, 14 million square feet of industrial space, and 4 million square feet of retail space. For more information, visit www.thackeraypartners.com.