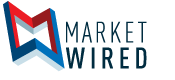 Urban Communications Inc. Announces Appointment of Annie Chan as Chief Financial Officer
VANCOUVER, BC--(Marketwired - December 23, 2016) - Urban Communications Inc. (TSX VENTURE: UBN), one of the country's first telecommunications companies to deliver Gigabit Internet service to the home, is pleased to announce the appointment of Annie Chan as its Chief Financial Officer.
Ms. Chan is a Chartered Accountant with 10 years of experience in financial reporting, budgeting, financial analysis, and mergers and acquisitions for publicly listed companies in Canada and the United States. Ms. Chan has held senior accounting and finance roles at both private and public companies including HSBC Bank Canada, Bralorne Gold Mines Ltd. and Levon Resources Ltd. Ms. Chan replaces interim CFO Julie van Baarsen.
"I am pleased to announce Annie's appointment as Urban's new CFO," said John Farlinger, Urban CEO. "Annie is highly respected by her peers and her financial acumen and public company experience make her an exceptional choice. I would also like to thank Julie for her contributions and wish her success in the future."
In her role as Urban's CFO, Ms. Chan will be responsible for ensuring that the finance organization continues to support the Company's aggressive growth targets, focusing on financial reporting, regulatory compliance, internal control and corporate finance activities.
Urban's carrier grade fibre optic network is the ultimate choice in high performance and reliable data network services for any business. With the most competitive pricing, the highest speeds and data transfer limits on Internet plans, guaranteed SLAs, and a legacy-free, congestion-free network architecture, our Internet, Ethernet, private and managed MPLS network services are the best performing services in our market.
For more information about Urbanfibre Gigabit Internet, or to request service in your building, please visit www.urbanfibre.ca.
ABOUT URBAN COMMUNICATIONS INC.
Urban Communications Inc. (TSX VENTURE: UBN) is a telecommunications company providing a full suite of Internet, voice, video and broadband application products over its 300 km. state-of-the-art carrier grade fibre optic network in Metro Vancouver and Victoria to commercial, residential and public sector customers. Urban has recently launched high-speed Internet service to residential and commercial subscribers on its network at 1,000 Mbps (1 Gbps).
Neither TSX Venture Exchange nor its Regulation Services Provider (as that term is defined in the policies of the TSX Venture Exchange) accepts responsibility for the adequacy or accuracy of this release.